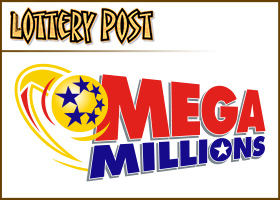 After being orphaned at an early age, Xia Rattanakone often dreamed of going back to her native country of Laos to find her family.
Now, thanks to six mega lucky numbers, the 44-year-old North Bend resident is one step closer to her wish. On Monday, she and her husband, Sommay, revealed themselves as the winners of last Tuesday's $55 million Mega Millions jackpot — the second biggest jackpot in the state's history.
The couple said they now plan to return to their native Laos to look for Xia's family.
"We felt so great to get the winning tickets," Sommay Rattanakone said. "It was so happy and at the same time it was mixed feelings."
For five days, Washington Lottery officials knew a winning ticket was purchased at a Safeway store in North Bend, but no one had come forward to claim the prize. On Monday morning, the Rattanakones walked into the Washington Lottery offices in Seattle with the winning ticket in hand.
They had known about their good fortune since last week, but the North Bend couple decided to wait until Monday to claim their winnings — Xia said she had to ask for a day off work.
In state history, the couple's winnings are second only to a $93 million prize won in November 2002, according to the Washington Lottery.
Sommay, 52, works for Seattle Public Schools as a bilingual instructional aide, and Xia is temporarily employed at Nintendo. They have two sons, a 22-year-old and a 14-year-old.
On Monday, they were given an initial check for $1.59 million.
The couple opted for the lump-sum payment option which, after taxes, will be about $23 million, said Liz Anderson, a spokeswoman for Washington Lottery.
"I plan to retire," Sommay said with a smile.
Their new financial fortune is a relief for the family that has worked hard since immigrating, Sommay said.
It was Xia who bought the winning ticket, but she let the computer choose the six numbers — 6, 18, 20, 28 and 38, with the Mega Ball number 37.
On Wednesday, Sommay brought home the results and told Xia three times to wait until after his nap to check if they had won. She didn't. She had a feeling.
Soon, Sommay heard Xia scream and saw her jump in excitement.
"My nap was over," he said, laughing.
Both of them lost sleep thinking about their future, Sommay said.
One of the first decisions they made, though, was deciding to take a trip to Laos. It would be their first return to Laos since immigrating to the United States. Xia left Laos with her adoptive family in 1979 and Sommay the following year.
The couple plan to donate money to the Catholic orphanage where Xia grew up.
Paying off their mortgage and saving for their sons' college tuition are the only other immediate plans the new millionaires have.
Buying lottery tickets is a weekly ritual for the couple, and they don't plan to stop.
"I will continue to buy," Sommay said shrugging his shoulders. "Who knows?"
Sommay said winning the lottery felt like jumping into cold water. At first, there's hesitation, even though the water will get warmer after swimming.
"Now, we are swimming," he said.