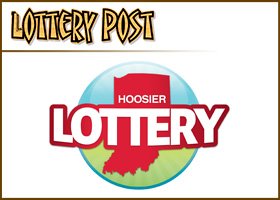 Lottery chief hurt as crowd grabs potentially valuable balloons
Indiana Lottery officials had hoped to parade into Pan American Plaza in Indianapolis on Wednesday afternoon and let 200 red balloons — some carrying prizes — fly into the sky and ultimately into the hands of some lucky Hoosiers.
But before they were able to yell "Go!" a hundred or so people who'd gathered to watch the event charged forward, grabbing balloons and roughing up at least one of the balloon-holders.
"No, no!" Andrew Reed, the lottery's spokesman, yelled as the crowd surged forward. Urging the lottery personnel to launch the balloons before people could get their hands on them he yelled from the podium, "Let them go! Stand back!".
But not everyone listened. One of the balloon-holders — Esther Schneider, the outgoing executive director of the lottery — had some balloons wrapped around her wrists and could be heard yelling, "Stop it!" as people grabbed for them. She had a small scratch on her face that was bleeding.
Schneider quickly recovered, joking about the lottery director getting "clawed to death" by what she termed as an "overzealous crowd." But she admitted she was disappointed by the outcome. "It was like a mob mentality," she said.
Though a few people snagged balloons before they flew away, most of the balloons rose quickly into the sky and were carried north by the wind. Lottery officials said they have no idea where the balloons might land.
Ten of the 200 balloons contained a coupon that could be redeemed for a $25 Holiday Raffle ticket and a chance at the game's grand prize.
The game is the Hoosier Lottery's first to offer a scratch-off portion with prizes up to $250,000 as well as a number that could be drawn in a raffle Jan. 31.
Anyone who does find a coupon for a free ticket must redeem it by Dec. 22 at 4:30 p.m. at lottery headquarters Downtown.
Matt Phillips, 20, and his cousin Brandon Smith, 20, both of Indianapolis, were Downtown applying for jobs when they decided to check out the balloon launch.
"I would help a lot of people," Phillips said of his plans for any money from a winning ticket. The two agreed to split any prize money they win.
Smith ended up with several balloons, but each had a Merry Christmas card from the lottery and no coupon.
The cousins went back to knocking on doors, hoping to find jobs.

They couldn't wait: Hoosier Lottery Executive Director Esther Schneider (left) struggled to
release a balloon Wednesday in Downtown Indianapolis as people reached to take it
from her. Some of the 200 balloons carried a ticket redeemable for a $25 Holiday Raffle
lottery ticket.

People rushed Hoosier Lottery workers during a balloon release Wednesday,
in some cases trying to grab balloons before they were out of the workers' hands.
By the numbers
1 in 480,000: The odds of winning the $2.5 million prize in the Hoosier Lottery's Holiday Raffle game, the best odds ever offered by the lottery for winning a prize of that magnitude. Only 480,000 tickets are being sold, at $25 each, compared with 3 million for a typical lottery game.