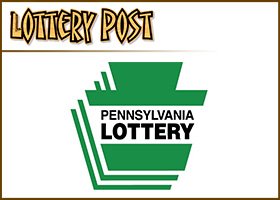 The Pennsylvania Lottery selected the winning numbers Saturday for its special "Millionaire Raffle" drawing.
Contestants have a 1-in-125,000 chance of winning one of five $1 million prizes.
The winning numbers for the $1 million prizes were 075378, 348743, 370503, 473527, 528773.
Numbers were also selected for other prizes ranging from $1,000 to $100,000.
The full set of winning numbers for Pennsylvania's MillionaireRaffle are posted at https://www.lotterypost.com/specialresults/pa-lottery-raffle-2006.asp.
Tickets for the special lottery went on sale in Nov. 21 and were sold out by Dec. 21, officials said.
On the evening of Saturday, December 30, the Pennsylvania Lottery used an Automated Drawing Machine (ADM) – also called a Random Number Generator – to select 760 winning tickets at random from all of the Millionaire Raffle tickets sold.
Computerized drawings are the subject of controversy among lottery players because of the inability to see the mechanism selecting the numbers, and for computers' ability to be hacked.
In this drawing, the Pennsylvania Lottery will award five top prizes of $1 million cash, five prizes of $100,000 cash and 750 prizes of $1,000 cash for a total of 760 prizes worth $6.25 million.