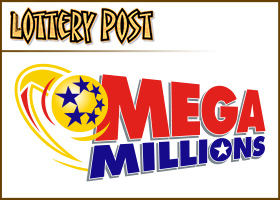 Anticipation may be high for tonight's drawing of the multi-state Mega Millions lottery, with a jackpot that has grown to $171 million, but the fallen economy has pinched the wallets of Georgia Lottery ticket buyers.
Muhammad Bonji of Gainesville used to spend $50, maybe $70, a week on tickets, recalling how "I was making money back then."
He now spends $30 to $40 per week. Bonji had stopped at the Citgo station on E.E. Butler Parkway at College Avenue to pick up tickets and fuel up his pickup truck.
His friend and traveling companion, Mike Childers, also of Gainesville, said he buys tickets occasionally "to see where my luck is," but he too has put fewer dollars into the game of chance.
"We certainly think if the economy was strong, our sales would be stronger," said Tandi Reddick, the lottery's media relations manager.
"Lottery tickets are an entertainment product — they're not a necessity — so the economy is going to (affect) our business the same way it does any other organization that offers an entertainment product."
Still, "no other traditional lottery in the U.S. has increased profits in more consecutive years than the Georgia Lottery has," Reddick said.
Ticket sales grew to nearly $1.74 billion in the last half of 2008 from $1.7 billion during the same period in 2007. And in the last half of 2006, sales were $1.56 billion.
"There are many factors that affect sales, such as the economy, jackpot size, new game introductions and our beneficiary programs," such as HOPE scholarships and pre-kindergarten classes, Reddick said.
"Large jackpots result in more people purchasing lottery tickets."
Karen Tomlin, assistant manager at the Citgo, said she expects a flurry of customers as the Mega Millions drawing gets closer. The results will be announced at 11 p.m. at USA Mega (www.usamega.com).
She said she thought that with the economy slipping, the lottery's popularity would drop as well.
But, in her view, the reverse has happened.
"Extreme Green has brought out a madness in people," said Tomlin, referring to one of the lottery's new scratch-off games.
She said that customers who have heard about the Mega Millions jackpot want a bundle of tickets, five or 10 in one purchase.
"People are just hoping they can win the money," Tomlin said.
Tim Ilenich of Oakwood said he spends $300 a week on tickets and probably has spent $150,000 on tickets since the lottery began in 1993.
"It's addictive. It's not good for you," he said, after buying a few more at the Citgo station in Flowery Branch, at the corner of Phil Niekro Boulevard and Atlanta Highway.
Suraiya Jalala, owner and manager of the store, said sales are very strong at her store, frequented by locals and Lake Lanier visitors alike.
Still, she has seen the recession's impact.
"A lot of people are scared right now. They don't have jobs. They just buy basic necessities," she said. "But I'm not complaining (about sales)."
Mike Thornbrugh, spokesman for Tulsa, Okla.-based QuikTrip, said a high jackpot, such as with Mega Millions, typically renews people's interest in lottery tickets.
"People who typically may not buy or may spend a couple of dollars will spend more," he said. "$100 million seems to be the magic mark, for some reason."
QuikTrip operates 514 convenience stores in nine states, with 114 stores in the greater Atlanta area, Thornbrugh said.
Bonji is optimistic that his investment in lottery tickets won't be in vain.
"I totally believe I'm going to hit it one day," he said, as he finished pumping gas into his truck and drawing laughter from Childers, standing nearby. "I had a dream that I'm going to be a millionaire one day."