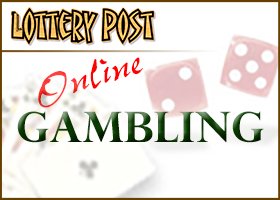 In the latest skirmish in the battle over Internet gambling, online poker advocates say the government has frozen more than $30 million in payouts affecting thousands of players.
The Poker Players Alliance released a statement Tuesday claiming that the U.S. attorney for the Southern District of New York instructed four banks to freeze accounts belonging to online payment processors. John Pappas, the group's executive director, claims the frozen accounts contain funds owed to 27,000 players who used offshore poker Web sites.
In a letter dated Friday and faxed to Alliance Bank of Arizona, the prosecutor alleged that accounts held by payment processor Allied Systems Inc. were subject to seizure and forfeiture "because they constitute property involved in money laundering transactions and illegal gambling offenses," according to the Associated Press. The letter was reportedly signed by Arlo Devlin-Brown, the assistant U.S. attorney for the Southern District of New York.
Representatives for Citibank and Wells Fargo confirmed to the New York Times that the banks have frozen funds at the request of federal prosecutors. A spokesperson for the Southern District Attorney of New York declined any comment to Post Investigations, citing a policy "never to confirm or deny the existence of an investigation." The Department of Justice also declined to comment.
The alleged seizure is the latest development in the long-running debate over the legal status of online poker in the United States. In April 2009, the same U.S. attorney's office effectively shut down U.S. operations of PartyGaming Plc, which was one of the largest online poker sites in the U.S. before the Unlawful Internet Gambling Enforcement Act of 2006 became law. The measure prohibits online gamblers from using credit cards, checks and electronic fund transfers to place and settle bets.
Meanwhile, online poker advocates have pushed the federal government to license and regulate online gambling, arguing that U.S. players are being steered to unregulated offshore poker sites.