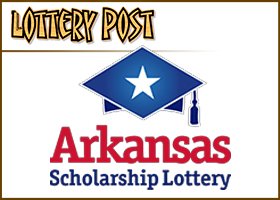 Commission feeling the heat as outcry over high salaries continues
LITTLE ROCK, Ark. — The audit committee of the Arkansas Lottery Commission decided Wednesday to recommend a national survey of salaries paid to lottery auditors before setting pay for the person to be hired as internal auditor of Arkansas' lottery program.
The panel agreed it would recommend the commission ask the Bureau of Legislative Research conduct the survey. Internal auditor is one of two lottery positions for which the commission is directly responsible. The other is executive director.
No salary survey was conducted prior to the commission's hiring of lottery director Ernie Passailaigue at a salary of $324,000 a year. Commissioner member Mike Malone, a member of the audit committee, said such a survey was not as important because the former South Carolina lottery chief was recruited for the Arkansas lottery job.
An internal auditor likely will be hired from a list of applicants for the position, Malone said.
The audit committee voted to recommend the survey amid growing complaints about the high salaries of Passailaigue and other recent lottery hires — at least a half dozen are drawing six-figure salaries.
"I think it's good business to know what the market is paying," Malone said. "There is heightened sensitivity, obviously, to salaries so we want to make sure that we get it absolutely right."
Act 606 of 2009, the law establishing the framework of the lottery program, sets the internal auditor's annual salary at $141,603 but authorizes the Lottery Commission to pay up to 2½ times that in total compensation — the same as for the lottery's executive director. In that range, the internal auditor's salary conceivably could reach nearly $360,000.