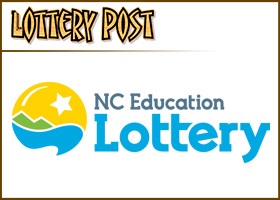 Raleigh, N.C. — North Carolina Education Lottery Commission officials are hoping a new deal that will allow players to purchase Powerball and other game tickets from vending machines will help extend the lottery's reach into more retail chain stores, like Walmart.
The deal was made on Tuesday with GTECH Corp., which runs ticket printing and logistics for the state lottery. GTECH will provide the extra machines at no charge, in exchange for the state extending their contract with the company for four more years.
The machines would have cost up to $20 million, officials said.GTECH is paid a percentage of total lottery sales for its services.
Currently stores like Walmart do not sell lottery tickets, but Lottery Director Tom Shaheen said the new machines should make it easier to expand sales into larger retail stores.
"These machines will be more customer friendly," Shaheen said.
Shaheen said the first round of new vending machines will likely appear in stores next spring.
Players will insert their drivers license into the machines to prove they are 18 years or older. Players will pay for the tickets at the machine.
In addition to Powerball, the machines will also sell tickets for games that pick three, four and five numbers.
The vending machines will be similar to those already used to sell scratch-off lottery tickets. Those machines were launched in 2007.
Proceeds from the state lottery are divided as follows:
Retailers receive a 7 percent commission for selling tickets.
Up to 8 percent may be spent on administration.
At least 50 percent is paid out in prizes
About 35 percent is transferred to the Education Lottery Fund at the Office of State Budget and Management for specific programs.
(Click for full-size; opens in new window)The current North Carolina Lottery vending machines sell just scratch-off tickets.
Thanks to dk1421 for the tip.