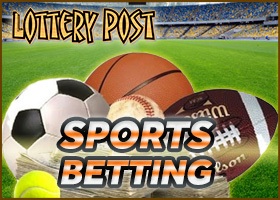 A federal appeals court today blocked Delaware's bid to open sports betting Sept 1.
A three-judge panel of the Third Circuit Court of Appeals decided that Delaware's plans violate a 1992 federal ban on sports gambling.
The professional leagues and the NCAA sued Delaware in June, but the case is not scheduled to be heard until December. The leagues asked the court for an emergency injunction to halt the betting.
Delaware is one of four states that had sports gambling prior to a federal ban enacted in 1992. Congress provided exceptions for these states - which include Nevada, Oregon and Montana - permitting them to continue with sports betting already in place.
Delaware had previously conducted multi-game "parlay" bets on football games only, but the scheme was unsuccessful in raising revenue. State officials passed a law in May that allowed them to extend sports gaming to single-game bets on all major league and college games.
The NFL, NBA, NHL, Major League Baseball and the NCAA sued Delaware in June. The leagues argue that single-game betting could lead fans to question the integrity of the games. A missed field goal could cause a fan to think the game was fixed for someone with money riding on it, said Kenneth J. Nachbar, a lawyer representing the leagues.
"The closer you get to single-game betting, the more you affect the integrity of what happens on the field," he said in court.
Andre Bouchard, a lawyer representing Delaware, said people already bet on single games in Las Vegas, and the leagues have been unable to show that it has caused harm.
Bouchard argued that Delaware had a sports lottery in 1976 and should be permitted to use a broader definition in determining what kind of sports gambling it can use.
The justices seemed particularly concerned that the state would go forward with sports betting before the court deteremined if the practice was legal under federal law.
If the court ruled later this year that Delaware broke the law by allowing people to bet on single games, would the state have to return money to those who lost their wagers?
"[If] Delaware knows it was taking my money in an illegal scheme, I want my money back," said Justice Theodore A. McKee, the presiding judge.
Nachbar said the court should not allow Delaware to have more extensive sports gambling than it had in 1976, saying it violates the spirit of the federal law to limit sports gambling.
The justices agreed.
After nearly two hours of arguments, the justices ruled that Delaware's plans are "not covered by the exemption" under federal law.
Michael Barlow, lead counsel for Delaware Gov. Jack Markell, said he was disappointed in the ruling. The state approved sports gambling as a way to help plug a nearly $800 million budget deficit.
"Delaware Sports Lottery was invented as an economic development initiative," he said. "We felt it was consistent with federal law."
(Click for full-size; opens in new window)A billboard advertises sports betting in Delaware to drivers traveling southbound on I-95 in South Philadelphia.