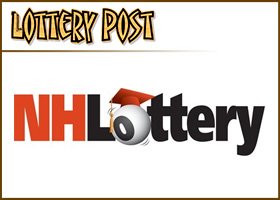 Will oversee addition of Mega Millions game before moving on
CONCORD, N.H. — The longtime head of the New Hampshire state lottery is retiring after more than three decades with the agency.
Executive Director Rick Wisler, 52, denied he is being forced out but said he has decided to pursue a second career after 34 years in state government.
Wisler has run the lottery since 1994.
He began working part time at the agency right out of high school.
"We have accomplished a great deal. It's a good time for me to move on and do something different," Wisler said.
Wisler will not be leaving until the end of February. This will give him time to complete some projects including the plan to sell Mega Millions along with Powerball tickets in New Hampshire, he said.
"I am most proud at how much money we have raised for education," Wisler said. "I think it has made a real difference."
A Lakes Region resident, Wisler said he intends to remain in New Hampshire.
"I'm looking for something local in the private sector," Wisler said.
The lottery operates on an $8 million budget with 50 full-time employees.
Wisler said he hopes his replacement has lottery and technology experience and the biggest challenge will be to continue to grow profits with an existing matrix of older games.
"It's a challenging position because the goal is always to develop new projects while still serving the more than 1,200 retailers who sell them," Wisler said.
"We are still operating with a paper ticket system, and I think we need to migrate more to the Internet while still keeping the games 100 percent secure."
Last spring, the lottery commission endorsed the Legislature legalizing gambling on video lottery terminals or slot machines and it has volunteered to run the program.
"We haven't endorsed a specific bill, but there's no question that VLT's as a revenue source are the wave of the future," Wisler said.
"The commission is fully prepared to run the program as is done in Delaware, Rhode Island and West Virginia."
Since beginning with the agency, the lottery has gone from a manual or paper accounting system to a fully automated one.
"I'm pleased that about 10 years ago we had the first touch screen terminal in the industry," Wisler said. "We were also one of the first to have an Internet subscription product that has been very successful."
New Hampshire created the first state lottery in 1964 and Wisler first started working at the agency opening the mail for Edward Powers, the first executive director.
"He came up to me the first day I was working here and said whatever you do, always keep the security and integrity of the lottery in mind," Wisler said. "I never forgot that."
(Click to display in gallery)