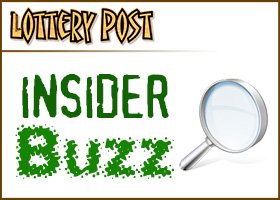 NEW BRITAIN, Ct. — The lottery numbers that sisters Theresa Sokaitis and Rose Bakaysa had played together for years finally paid off in 2005, yielding a $500,000 Powerball jackpot.
But for whom?
Sokaitis, 84, of Middletown, Connecticut, claims she never saw a dime of that money and sued her older sister. This morning, their dispute over the jackpot will go to trial before a judge at Superior Court in New Britain.
"I love my sister and I feel bad this is all getting dragged into court, but I have children and they are entitled to their share," Sokaitis said. "I'm just going after my own money. Do I feel I deserve it? Not for me, but my children deserve it."
Sokaitis sued Bakaysa, 87, of Plainville, for breach of contract in August 2005 when she learned about the winning Powerball ticket.
Today, the numbers are still etched in Sokaitis' mind.
"5, 8, 10, 16, 22, 24, the numbers we always played. But when she won, she didn't tell me," Sokaitis said.
Before Sokaitis' case could go before a jury, the trial court granted Bakaysa's motion for summary judgment in September 2006, agreeing with Bakaysa that a written contract that the sisters had entered into was unenforceable under state law.
Sokaitis then filed an appeal, and the state Appellate Court reversed the trial court's decision, prompting Bakaysa to take the case to the state's highest court.
The Supreme Court last August agreed with the Appellate Court's decision that the sisters promised to share any winnings equally and that the consideration for the agreement "was not the money that they won but rather their mutual promises to one another to share in any winnings they received," the justices wrote.
And it's this mutual promise — a written contract signed by both sisters to split their winnings — that Sokaitis said she hopes will "hold a lot of weight" with the judge.
Sokaitis said that drawing up a contract between sisters did not seem unusual, especially because they had often gambled together. Sokaitis said she shared with her sister a $175,000 casino jackpot that Sokaitis said she won in 1995. At that time, the sisters only had an oral agreement, she said.
But later, with the possibility of even more gambling winnings on the line, the sisters decided to make it official and sought the aid of an accountant to help them write a contract.
"I just felt you should always have a contract whether you're family or not, so it's fair for the both of you," Sokaitis said.
Sean R. Higgins, a Boston lawyer who has represented Sokaitis in the case, said he was skeptical when he first heard about the written contract because people often make that claim about lottery winnings.
"And then it came over the fax machine and I thought, 'Holy mackerel! Here it is,'" he said.
But William J. Sweeney, the lawyer representing Bakaysa, said the sisters had a falling out more than a year before the Powerball ticket was purchased. Sweeney, speaking on behalf of Bakaysa, said the sisters' dispute revoked whatever contract they had.
"The contract was rescinded," Sweeney said. "Evidence will show that an argument they had in 2004 broke up their partnership. That will be a factual question for the court to decide."
At the time the winning ticket was purchased, Sweeney said, his client was in a partnership with her brother, who had actually purchased the winning ticket. Court documents show that Bakaysa held the winning ticket jointly with her brother, Joseph F. Troy Sr. of Plainville. Lottery officials paid Bakaysa and Troy each $249,999 before taxes.
Attempts to reach Bakaysa were unsuccessful.
Sokaitis insists that her partnership was still valid and that like all sisters, the two fought once in a while.
"All siblings have their differences," Sokaitis said. "It doesn't mean you don't still love each other."
Sam Pollack, a Boston lawyer who will represent Sokaitis today in court, said that just getting mad at a partner does not break a contract. "There actually has to be a meeting of the minds and there needs to be purposeful intent, not just anger off the cuff," Pollack said.
Although it has been years since the sisters have talked, Sokaitis said she hopes the result of today's court hearing will help them heal their broken sisterhood and perhaps help them bring back the days they enjoyed going to the casinos, driving along the shoreline in Old Saybrook and playing bingo.
"I think she really means this," Pollack said about his client. "The most horrible part of this for Theresa has been not being able to speak with her sister."
Sokaitis admits, however, that she's not sure how to make that happen.
"We used to have so much fun," she said. "I miss her so much."
These days, Sokaitis said, she rarely plays the lottery and instead takes the money she would have used to gamble and writes a check to St. Jude Children's Research Hospital in Tennessee.
And whatever the outcome, Sokaitis said she will be glad the five-year legal battle with her sister will be over.
"I'm so blessed," Sokaitis said, pointing to photographs displayed throughout her apartment of her children, grandchildren and great-grandchildren. "I'm a winner already."