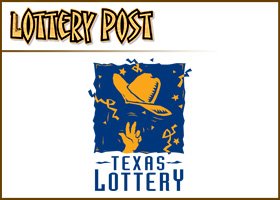 AUSTIN, Texas — Three major gambling companies entered the competition by Tuesday to run Texas' lottery — a massive operation that could pay $100 million per year to the winning bidder.
Scientific Games Corp., Intralot Inc. and GTECH Corp., which holds the current Texas operations contract, submitted cost proposals for the games, said Texas Lottery Commission spokesman Bobby Heith.
All are prominent companies in the lottery and gambling business worldwide and frequently compete with one another for U.S. state lottery contracts. They've been analyzing the Texas operation for months leading up to Tuesday's bid deadline. Commission officials did not release financial details of their proposals, and the companies would not comment. Technical proposals are due Wednesday.
A decision on the winning bid is expected by late September.
"The evaluation process starts," Heith said. "That's the next step."
The bidding has been tied up in controversy this year because a consulting company the Texas commission hired to help write the bid request had been doing business with GTECH. That led to questions about whether GTECH has an unfair advantage. The commission has canceled its contract with that consultant, Gartner Inc.
GTECH and Gartner representatives have said the two companies had no improper communications about the Texas games. Lottery commission officials said their internal review found no evidence of impropriety.
Lottery commission executive director Gary Grief extended the bid deadline this spring after Intralot complained about a "potential patent unfairness" in the Texas bidding system. Grief said the commission "is committed to a fair and transparent lottery operator procurement process."
The Texas lottery operations contract is a big one, and it rarely comes up for bid, so the competition is intense.
GTECH, a subsidiary of the Italian firm Lottomatica SpA, holds the current 10-year lottery operator contract. Texas' lottery games generate some $3.7 billion in sales per year, and the company gets to keep a percentage. It was paid $101 million by the state in the last fiscal year.
Texas' lottery includes the electronic Texas Lotto jackpot drawing game and instant scratch-off tickets. Texans can also take part in the multistate games Mega Millions and Powerball.