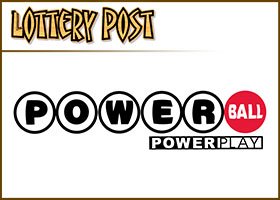 Hollywood woman, 35, claims prize from July 10 drawing
TALLAHASSEE, Fla. — The Florida Lottery announced on Friday that the $73.8 million jackpot from the July 10 Powerball drawing has been claimed.
Elizabeth Choras-Hanna, 35, of Hollywood, was the lucky winner.
Lottery officials said she will receive a one-time, lump-sum payment for the winnings in the amount of $38,929,055.11.
Choras-Hanna is an out-of-work medical assistant. Lottery officials said her twin sister Alexandra, a firefighter and paramedic, and Alexandra's husband, a retired firefighter, accompanied her to claim the prize.
The three said they plan to share the money, officials said.
"We always go grocery shopping at Publix together, and before we leave, we buy one Florida Lotto and one Powerball Quick Pick ticket," Choras-Hanna said. "Alexandra's husband was out of town, so we decided to pick out a DVD from the movie rental box, and while we were waiting for the movie, I went to buy the tickets. The next day, I went to another Publix and had them check my tickets and discovered our ticket was the jackpot-winner."
When asked why they waited three weeks before coming forward to claim their prize, they said they wanted to get their affairs in order first.
The winning ticket was sold at the Publix at 11977 Southern Blvd. in Royal Palm Beach. The Florida Lottery retailer received a bonus commission of $40,000 for selling the jackpot-winning ticket, officials said.