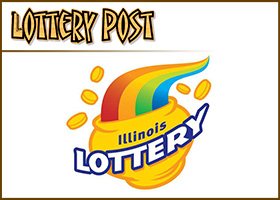 By Todd Northrop
The Illinois Lottery held its eighth-ever Millionaire Raffle drawing yesterday — its third on Halloween — which instantly created four new millionaires.
The complete list of winning numbers for the raffle can be found at Lottery Post's Illinois Lottery Results page.
The raffle drawing was held on October 31st — Halloween — a day that traditionally finds kids getting all the treats. But the four new millionaires and hundreds of other prize winners from yesterday's drawing got some much bigger treats.
In addition to four $1 million top prizes, the Halloween Millionaire Raffle also awards five prizes of $100,000 and 500 prizes of $1,000.
Millionaire Raffle is a raffle-style game offered by the Illinois Lottery, with a limited number of $20 tickets. For this drawing 500,000 tickets were made available for purchase.
With so few tickets available, Millionaire Raffle offers the best odds of any Illinois Lottery game to win $1 million.
Unlike other lotto-style games, the only way to win a prize is to match one of the six-digit numbers drawn exactly. Matching some of the correct digits or matching a number in a different order does not qualify for a prize.
All prize levels are paid out in cash, including the four jackpot prizes.
Winning tickets must be redeemed within one year of the drawing date.