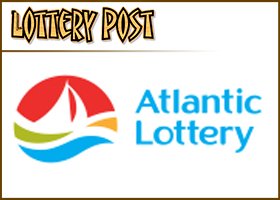 The Atlantic Lottery Corp. website was down for a third day as technicians worked behind the scenes to do an upgrade on the site, widely used by lottery players to check winning ticket numbers or play games.
The Atlantic Lottery includes the Canadian provinces of New Brunswick, Newfoundland & Labrador, Nova Scotia, and Prince Edward Island.
The site was to have been functional by Tuesday night but was still down early Thursday morning.
Spokeswoman Sarah McBeath said the upgrades were taking a bit longer than expected as they were combining the functions of two sites into one at www.alc.ca.
The lottery corporation is eliminating the PlaySphere site for playing games like bingo, although McBeath said the revamped site will carry all the same games and services as before.
"All the products are the same," she said Wednesday from Moncton. "We're not removing anything or adding anything as far as games go."
As part of the revamp, McBeath said the lottery corporation closed out accounts that had not been used in more than a year and refunded balances.
Other customers with more active accounts will not notice a change, she said.
By mid-morning Thursday, the new Web site appeared to be slowly coming online, with pages loading either very slowly or not at all.
Then, by late morning, the site suddenly reverted to its old appearance, and began working with normal performance characteristics. PlaySphere links do not seem to function at the time of publication, producing time-out error messages instead of the normal play-online pages.
For now, Atlantic Lottery players, it would seem, will have to endure continued Web site outages.