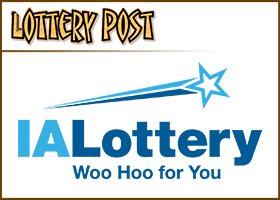 Iowa Lottery officials are ready to roll out a new computer system in April at 2,400 retail sites in hopes that it will boost sales of popular games such as Powerball and Mega Millions and reduce crime.
The first new system in a decade will offer Iowa Lottery customers the promise of speedier service and a reduced chance of being cheated out of a jackpot by unscrupulous retail clerks, state officials said.
For die-hard lottery players, and thousands of Iowans fall into this category, the buzz generated by the change is similar that accompanying the launch of iPad and iPhone products.
Mark Ebelsheiser, owner of Quick Shop Foods in Ottumwa, which sold $724,000 worth of lottery tickets last year, said he's been looking at pictures of the new lottery equipment on the Internet, and he's eager to have it installed.
"From what I have seen, this sounds like it is going to be fantastic, I am pretty excited," said Ebelsheiser, whose store has a sign boasting it is the "Home of the big winners."
The software and electronic gear — including computers, flat-panel video screens, printers and self-serve ticket checking devices — are being provided under a $50.3 million state contract with Scientific Games of Georgia, an international supplier of lottery systems and technology.
Every lowa Lottery retail site will have a new computer terminal with improved technology, and customers will be able to watch transactions on a 19-inch screen, state officials said. The wireless-ticket checkers will typically be placed away from the counters, reducing store lines, said Terry Rich, Iowa Lottery chief executive.
The statewide rollout is scheduled to start the first week in April. About 300 stores will get hardware and software each week until it is complete, said Larry Loss, the lottery's vice president of sales.
Some lottery retailers, particularly taverns and small convenience stores, will have the chance to offer Powerball and other lotto games for the first time, he said.
State officials won't officially turn on the new system until July 3, but customers should notice some differences right away, Rich said. Players will be able to immediately scan their tickets for lotto games, although they won't be able to check for winners on instant-scratch tickets until the new system is fully operational.
The system should give lottery players more confidence they will get prizes if they turn in winning tickets, said acting Iowa Ombudsman Ruth Cooperrider. She noted that retail lottery fraud has been documented in recent years in California and Canada.
The Iowa ombudsman's office in 2009 criticized the Iowa Lottery for failing to aggressively protect players from fraud and theft by retailers.
One worry about the existing online system was the potential for retail clerks to pocket a customer's winning ticket while scanning a losing ticket, giving the player the impression he or she lost, assistant ombudsman Bert Dalmer said.
With the new technology, "you are cutting out the middle man and are essentially giving the customer a streamlined way of knowing whether their ticket is a winner," he said.
The Iowa Lottery has been a perennial cash cow for state government. About eight of 10 adults in Iowa have played the lottery, which raked in profits last year of almost $58 million from sales of $256 million. The profits are deposited in the state treasury for use by state programs.
The state's seven-year contract with Scientific Games includes a mobile application that will someday deliver lottery information to players over their iPhones or similar devices. Lottery tickets could not be purchased on the phones without legislative approval.
(Click to display full-size in gallery)