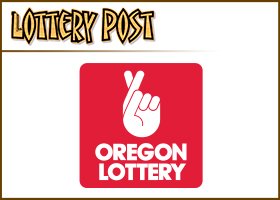 Some are upset over new Web site
Northwest Portland resident Bill Crane, bothered by news reports that the Oregon Lottery might be targeting youths with its planned new Internet site, The ORcade, wanted to give the commission that oversees the agency his two cents worth.
The timing was good. The Lottery Commission meets Friday morning, and Crane figured he'd drive south to Salem and sign up to talk. Problem is, the commission doesn't allow public testimony at its regular meetings, and told Crane that in no uncertain terms.
Now he's even more upset.
"When the government is preparing to do something that terribly wrong, you should be able to look them in the eye and tell them so," Crane said.
Testifying in front of a public agency is, after all, something of a cultural pastime in Oregon, whether it's an angry roomful telling off Portland Mayor Sam Adams, or a lone citizen begging the state Transportation Commission to hurry up and build the Dundee bypass already. Most public bodies around the state set aside at least a few minutes on the agenda to take public testimony.
Not the lottery.
"That's just how we've always done it," said lottery spokesman Chuck Baumann. He said the agency is working on a process that will allow public comment on its future marketing strategy, and that Crane would be welcome to make his points then. Furthermore, Baumann said, the Oregon Lottery at times invites witnesses to testify before the commission if members see the need.
"As far as someone just coming in off the street, it's not the way our commission meetings are run," he said.
The lottery has the law on its side. According to the Attorney General's public meetings manual, public boards and commissions are required to allow public attendance, but not necessarily public participation.
Yet, the lottery appears to be an outlier in its refusal to let members of the public directly address the commission during board meetings. Among the boards that set aside time for public testimony are the state Board of Higher Education, the Oregon Board of Education, the state Transportation Commission, the Oregon Liquor Control Commission, the Portland City Council and the Multnomah County Board of Commissioners.
Even the relatively obscure State Aviation Board allows time for public comment on its monthly agenda. Should someone want to.
"That's part of what the Aviation Board is all about," said Roger Sponseller, administrative assistant for the board that helps set aviation policy for the state.
The regular agenda for SAIF Corp., which handles workers' compensation claims, doesn't include time for public testimony. But that's because no one ever shows up, said Chris Davie, SAIF vice president for public affairs.
"If anybody wanted to speak, the board would certainly listen to them," Davie said. And yes, that includes walk-ins.
On Thursday afternoon, Crane received an e-mail from Lottery Director Larry Niswender, essentially reiterating what Baumann had told him previously. Niswender suggested Crane submit his comments in writing this week, then stay tuned for an opportunity at a later date to offer oral commentary.
Crane said he isn't satisfied by the lottery's response. He said he plans to attend today's meeting, which starts at 10 a.m. at the lottery's Salem headquarters. In his response to Niswender, Crane wrote:
"You'll be able to pick me out as the mild-mannered looking middle-aged guy in a coat and tie in the front row, looking exceptionally quiet."
It's his way of protesting.
"I've testified three or four times" in front of other public agencies, Crane said. "I've never, ever been denied. I think they're making a huge public relations error."
Big flap over new Web site
The reason behind Crane's desire to make his opinion known to the Oregon Lottery is a new Web site called "The ORCade", which some government officials believe gives the impression that the lottery is targeting kids.
Oregon Gov. John Kitzhaber asked the Oregon Lottery to postpone the new Internet game site because he's worried the cartoon graphics and online games may appeal to minors.
Kitzhaber called a meeting Tuesday with Lottery Director Larry Niswender and Lottery Commission Chairman Steve Ungar to talk about the site's rollout.
The move comes amid criticism the lottery website smacks of the 1980s "Joe Camel" cigarette ad campaign that ended after complaints it was aimed at youngsters.
"It's clear who's a target of something like that," said Debra Merskin, a University of Oregon communications professor who has worked on state lottery marketing campaigns in Florida and Illinois. "It's cultivating future customers."
The ORcade was supposed to go live this month or next, offering free video games, social networking and second-chance jackpots for losing scratch-off tickets.
The governor will be asking the Lottery Commission to "review its marketing campaign to make sure it's not targeting youth," Kitzhaber spokesman Tim Raphael said. Kitzhaber appoints the five-member commission, which includes the director.
The governor had no objections to the website earlier this month. But when he looked at the site, he became concerned about its marketing impact on minors, Raphael said.
The site contained an animated introductory video, which has since been removed.
Last year, the lottery generated similar concern when it spent heavily on ads for a Scratch-its ticket called "What's in Santa's Beard?" in which players scratched off icons on a drawing of Santa Claus to see if they won money.