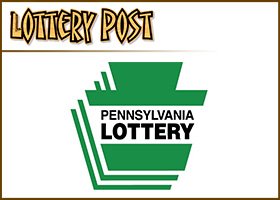 'The lottery would not be sold nor will it be fully privatized'
HARRISBURG, Pa. — An aging population's increased demand for services and the need for stable funding for those programs sparked Gov. Tom Corbett administration's decision to seek private managers for the Pennsylvania Lottery, senior administration officials told a House oversight committee Tuesday.
By 2030, a quarter of Pennsylvanians will be 65 years or older, and the lottery, which had sales of $3.2 billion during the 2010-11 fiscal year, will have to grow by 20 percent to meet those needs, Revenue Secretary Dan Meuser told lawmakers.
And that means looking outside the agency to private interests with the expertise to help the lottery improve its marketing efforts and products.
"Now is the time to assess whether we can achieve that higher level of funding in that eight-year period," said Meuser, who was flanked by state Aging Secretary Brian Duke and the lottery's executive director, Todd Rucci. "The lottery is good. We want to take it from good to great."
The two Cabinet secretaries and Rucci faced polite, but insistent, questioning during a 90-minute appearance before the House Aging and Adult Services Committee. The panel has oversight of the programs funded by the lottery.
On Monday, the Corbett administration announced it had issued what's known as a "request for qualifications" to handle the day-to-day operations of the 233-employee agency. Meuser described the move as the first phase of a three-phase process and said the state would not move forward unless it finds qualified companies.
"The lottery would not be sold nor will it be fully privatized," Meuser said. Unlike the proposed sale of Pennsylvania's more than 600 state-owned liquor stores, Pennsylvania is barred by federal law from fully spinning off its lottery.
The lottery provides about 75 percent of the funding to the state Department of Aging, Duke said. It pays for such popular programs as the Property Tax/Rent Rebate program and Pennsylvania's Pharmaceutical Assistance Contract for the Elderly (PACE), a prescription drug benefit.
Interested companies would have until May 1 to submit their credentials, with a review lasting until about September. Assuming the state finds qualified companies, those companies would be invited to submit bids to run the agency, sparking another three-month review. If the state did decide to award a contract, that would not happen until at least January 2013, Meuser said.
The Cabinet officials repeatedly sought to reassure skeptical lawmakers that the state would retain ownership and control of the agency. Several lawmakers said they were concerned about the state getting locked into a long-term deal that ultimately might not work.
"Tread lightly," said Rep. Randy Vulakovich, R-Allegheny. "I'd like for us to know what we're doing before we do it."
The officials could not provide answers on the fate of the lottery employees, most of whom are represented by Council 13 of the American Federation of State, County and Municipal Employees.
But "this is a growth initiative; this is not about cutting jobs and saving money," said Rucci. "It's about how we grow to provide more money" for senior programs.