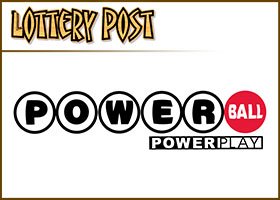 By Todd Northrop
There was no jackpot winner in the Wednesday night drawing of the multi-state Powerball lottery game, causing the grand prize to increase to an estimated $205 million for Saturday's drawing.
Wednesday was the 12th consecutive drawing without a jackpot winner. The jackpot run started April 28 as a $40 million jackpot.
The estimated cash value for the new jackpot is $139.6 million. After-tax cash and annuity prize amounts are reported state-by-state on the Jackpot Analysis page at USA Mega, a web site devoted to the Powerball and Mega Millions multi-state lottery games.
Players should note that jackpot amounts are conservative estimates provided by the lotteries, and are often somewhat higher by the time the drawing occurs.
Just as there were no jackpot winners Wednesday, there were also no winners of the $1 million second prize, which players can win by matching all five numbers but not the Powerball.
37 tickets matched four white numbers plus the Powerball and won $10,000. Of those tickets, 9 were purchased with the Power Play option, increasing the prize to $40,000.
The Powerball winning numbers for Wednesday, June 6, were 19, 30, 33, 48, and 59, with Powerball number 27.
When a Powerball ticket is purchased with the Power Play option for an extra $1 per ticket, any non-jackpot prize is increased according to a fixed prize schedule, which can be found on the Powerball Drawing Detail page at USA Mega, as well as on the Powerball Prize Payouts page at Lottery Post.
Powerball is now played in 42 states, plus the District of Columbia and the U.S. Virgin Islands. Drawings are Wednesdays and Saturdays at 11:00 p.m. Eastern Time. Tickets cost $2 each.
The Powerball winning numbers are published at USA Mega (www.usamega.com) minutes after the drawing takes place.