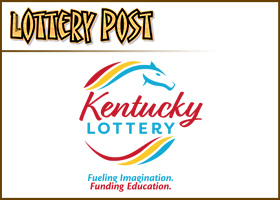 Powerball and Mega Millions drawings still available In Kentucky on cable and satellite TV
Includes video report
The Kentucky Lottery has announced a major shift in its nightly televised drawing show. Starting September 16, the nightly drawing program will no longer be aired on broadcast TV stations. Instead, drawings will be streamed live and archived on the Lottery's website (kylottery.com).
There will however still be a cable and satellite outlet for the Mega Millions and Powerball drawings. These draws have been and will continue to be shown live on WGN-TV, an outlet on nearly every cable and satellite system.
"When we started our draw show 23 years ago, the Internet as we know it didn't exist," said Kentucky Lottery President and CEO Arch Gleason. "Newspapers, retailers and the nightly show were the main places where people found winning numbers. Now, more than half of our players — 54% at last count — say they use the Internet to find their winning numbers. This is more than double the amount which find drawing results in the next highest ranked outlet, newspapers at 25%."
As a result of this switch, lotteries across the United States have started moving away from televised drawings. Gleason said many states, notably Indiana and Tennessee, have shut down their shows completely. There are more states now that don't air their drawings (25) as there are states that still maintain a draw show (19). States in recent history who have taken the step of shutting down their draw shows have not seen a significant and lasting drop in sales as a result of the move.
[Editor's note: Both Indiana and Tennessee use computerized drawings to pick the winning numbers, whereas Kentucky uses traditional lottery ball drawings, in which the viewer can actually "see" the winning numbers being drawn. So a comparison between Kentucky's draw show and Indiana/Tennessee is probably not the best, since draw shows are more important when real lottery drawings are employed. Hopefully this does not signal a step toward computerized drawings in Kentucky.]
Research that led to this move included these findings:
About 2% of Kentucky Lottery players watch the draw show daily either on TV or via the KLC's website, whereas upwards of 80% say they never watch the show or watch once a year.
Around 50% of players say that, even though they aren't watching it on TV very often, it's important to them that televised drawings take place.
"By making this commitment to the platform most of our players are using to find winning numbers — and not completely shutting down the show as has been the case in other states — we're keeping the drawings available for viewing in the place where a majority of players look for results," said Gleason.
Players can receive text messages or emails with winning numbers by signing up for the Kentucky Lottery's Player's Fun Club on the website, or subscribe to the lottery's Twitter feed that automatically distributes winning numbers.
The savings from this move will be substantial, according to the lottery's Vice President of Finance Rick Kelley. "Our current production costs for the drawing are slightly over a half million dollars per year," said Kelley. "By bringing this production in-house, a significant amount of what we were spending (around 95% after start-up costs) can be saved."
"Every dollar we save is a dollar that goes to help send students in Kentucky to college," said Gleason. "The Kentucky Lottery is the sole funding source of the popular KEES scholarship program, and provides a majority of funds for the CAP and KTG college grant programs. When we take an action like this to save funds, that means more money we send to the Commonwealth – and more Kentucky kids get help to pay for their college education."
VIDEO: Watch the video report from the Kentucky Lottery