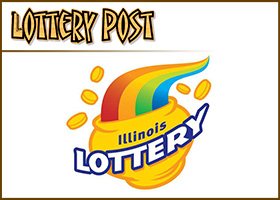 Urooj Khan had sworn off playing the lottery after he took an Islamic pilgrimage to the Middle East in 2010, but as he stood in a 7-Eleven near his home on Chicago's Far North Side this summer, he lost his will for a moment, handing over $60 to buy two instant-game tickets.
After scratching off the second ticket, he leaped in the air, shouting over and over again, "I hit a million!"
When Khan, 46, accepted an oversized check from Illinois Lottery representatives days later at the same store with his wife and teenage daughter at his side, he spoke excitedly of how the winnings would help him grow his dry-cleaning business.
Instead, Khan is dead, a victim of an extraordinary poisoning, and police have a mystery on their hands: Did his lottery winnings create a motive for murder?
The month after winning the million dollars, Khan died unexpectedly on July 20. Finding no trauma to his body and no unusual substances such as cocaine or carbon monoxide in his blood, the Cook County medical examiner's office declared his death to be from natural causes. He was buried at Rosehill Cemetery.
But Chicago police and county prosecutors are investigating Khan's death as a homicide.
In an interview, Medical Examiner Stephen J. Cina said that within a week of Khan's death a concerned relative asked his office to take a closer look at the case.
By early December, the medical examiner's office determined from comprehensive toxicology tests that Khan had died of a lethal amount of cyanide.
Now authorities are considering exhuming his body to try to find out how much cyanide he ingested or inhaled, Cina disclosed.
While a motive has not been determined yet, police haven't ruled out that Khan was killed because of his big lottery win, a law enforcement source said.
Preliminary data from Chicago police show that in a violent 2012 — with 506 people slain, the most since 2008 — Khan was the only known homicide victim to be poisoned.
According to an internal police department document, Khan came home from work to his West Rogers Park residence on the night he died. He ate dinner about an hour later and eventually went to bed. He was later heard screaming and was taken to St. Francis Hospital in Evanston, where he was pronounced dead, the document said.
His wife and daughter were home when Khan was stricken, according to Cina.
Interviewed last week while working at one of three dry cleaners her husband owned, Khan's widow, Shabana Ansari, declined to talk about the homicide investigation other than to say she has spoken to police.
Married to Khan for 12 years, she praised him as "extraordinary, nice, kind and lovable."
He was "the best husband on the entire planet," said Ansari, 32.
A native of India, Khan came to Chicago in the late 1980s and began working at a dry cleaners. He saved up enough money to rent property on a stretch of West Rogers Park known for its Indian and Pakistani restaurants, bakeries and bazaars, opening the Style Dry Cleaners on Devon Avenue in 2004.
Khan later opened locations on nearby Western Avenue and another in the Edgewater neighborhood. He ran the day-to-day operations at all three shops, supervising about 10 employees. If a worker called in sick, he often handled the cleaning and delivery duties as well.
"By God's grace, he was a workaholic," his widow said. "Day or night ... he picks up the phone 24/7. He made the clients happy by doing his job. He could not be everywhere, but he had to be everywhere."
He also dabbled in real estate, renting out five condominiums he owned.
Over the years, Khan enjoyed occasionally buying lottery tickets. But after he made hajj, the once-in-a-lifetime pilgrimage to Saudi Arabia required of all able Muslims, he tried to give up gambling to live a more virtuous life. Last June, when Khan stopped at the 7-Eleven, he even told the clerk, Ashur Oshana, about the vow.
But then he changed his mind and bought the two tickets, the clerk said last week while working at the same store. Moments later, Khan grabbed Oshana's hand and kissed it on winning the million-dollar prize. Khan then handed him a $100 bill out of gratitude, apologizing that he didn't have more money on him, Oshana said.
"Take this $100 and I promise I'll make you happy (later)," Oshana recalled Khan telling him. "He was jumping up and down ... by his car."
Khan decided to take the winnings in a lump sum — a little more than $600,000, reduced to $424,449.60 after taxes, according to Michael Lang, a spokesman for the Illinois Lottery.
A check for that amount was issued July 19, a day before Khan's death, Lang said. But Khan never got to see the check.
Khan's unexpected passing stunned friends.
"I couldn't believe it ... on the first day of Ramadan," said a teary-eyed Udayshree Reddy, a tenant in one of Khan's West Rogers Park condos. "The day before he was very good."
Cina, the medical examiner, said each death is handled on a case-by-case basis, but no autopsy was performed on Khan because his death didn't appear suspicious and he was older than 45, the age at which the office didn't do automatic autopsies without some evidence of foul play.
The forensic pathologist who handled the case checked the body from head to toe and found no signs of trauma, Cina said. She also took a sample of Khan's blood — a standard practice at the office for any death — and checked for carbon monoxide, opiates and alcohol. The results came back negative. As a result, the office ruled that Khan had died of natural causes: hardening of the arteries.
Within a week, that finding was turned on its head when the undisclosed relative came forward with concerns and asked for additional testing.
"If a family member has a concern that seems valid, we take those seriously," Cina said in the interview at his Near West Side office. "We can't (ordinarily) look for every toxin under the sun like a CSI episode."
Since then, Cina, who took over as medical examiner last summer, said the office has adjusted its rules by raising the age to about 50 and younger for automatic autopsies. "And I like to see a little bit more medical history," he said.
With the suspicion over Khan's death, the case was reopened and comprehensive toxicology tests were done at the medical examiner's laboratory.
The preliminary results in September showed cyanide in Khan's system but not if it was at lethal levels. The office held off on changing Khan's manner of death but contacted Chicago police about the findings.
By early December, the final results showed Khan had enough cyanide in his blood to kill him. The office changed its ruling on the death to homicide.
Now it is consulting with police and prosecutors on exhuming Khan's body to try to gather more evidence from an autopsy about how he died.
(Click to display full-size in gallery)