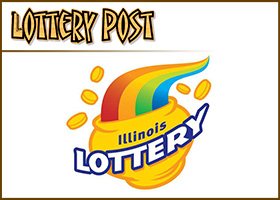 The Illinois Lottery announced today that a previously unclaimed $1 million 2012 St. Patrick's Day Millionaire Raffle ticket, sold last year in Wood Dale, has been claimed just three days prior to its expiration.
Raffle ticket number 413224 from the 2012 St. Patrick's Day Raffle drawing was presented to Lottery officials in Des Plaines on Thursday by an attorney representing three Chicago-area residents, all of whom are related.
"It's great news that the missing $1 million dollar ticket was found," said Lottery Superintendent Michael Jones. "I urge everyone who has bought, or will buy, a St. Patrick's Day raffle ticket for this year's drawing on Sunday to sign the back of the ticket and keep it handy. Any one of the 500,000 tickets available could be worth a million dollars."
More details on the winners who submitted the 11th hour claim from last year's drawing will be released as they become available.
The winning $1 million Raffle ticket was purchased at TJVS Marathon, 389 East Irving Park Road, in Wood Dale. There are still 27 raffle prizes of $1,000 each not yet claimed from the last St. Patrick's day drawing, which saw 509 winning tickets selected.