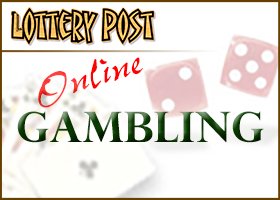 888, a London, UK-listed operator of online casino, bingo and poker games, today announced that it has gained a license to operate in the United States.
The online gaming giant, which is headquartered in and regulated by the Government of Gibraltar, says the Nevada Gaming Commission has approved the licensing of 888 as an 'Interactive Gaming Service Provider' at a meeting held in Las Vegas, and in connection therewith the licensing of its key executives and controlling shareholders.
Reuters reported the news this morning, noting that it isn't much of a surprise as the Nevada state gaming control board voted to recommend approval earlier this month.
Nevertheless, the news is significant because it makes 888 the first truly Internet-only gambling company to obtain a license to operate in the US.
The company's CEO, Brian Mattingley, put it this way:
"This is an historic moment for 888.
This is the first time a company uniquely providing online gaming has been licensed by any US jurisdiction."
He adds that the State of Nevada's decision "vindicates 888's US strategy" and that the company will be re-launching the 888 brand in the US following the finalization of platform approval.
The Nevada licence will enable 888 not only to launch its 888 brand — using the 'Treasure Island' operators licence — in Nevada, but also to support a number of its partners.
Concretely, that means the license will allow 888 to power Caesars Interactive Entertainment's WSOP poker brand, and support slot machine manufacturer WMS Gaming in offering an online product to its customers.
Back in late 2006, 888 indefinitely suspended business from customers in the United States, in light of the passage of the Unlawful Internet Gambling Enforcement Act by the US Congress.
Times have changed, however, and now US states are lining up to legislate their way into the potentially lucrative market of Internet gambling and mobile real-money casino games.
Efforts to pass a national bill pertinent to the cause are also gaining steam. Legislation that opens the door to online gambling in the U.S. could be introduced within weeks, according to various reports.