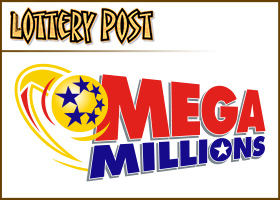 Megaplier to be expanded
The Mega Millions multi-state lottery game is being redesigned to offer bigger starting jackpots and better overall odds beginning Oct. 22.
(First reported by Lottery Post in May: Mega Millions multi-state lottery to get harder to win in Oct., May 20, 2013.)
"The updated Mega Millions game will offer a starting jackpot of $15 million, up from the current $12 million, and will grow by at least $5 million every time the jackpot rolls," said Pennsylvania Lottery Executive Director Todd Rucci. "Adding to the excitement, purchasing the expanded Megaplier option will allow non-jackpot prizes to be multiplied by a factor of five — up from the current maximum of four."
This change to the Megaplier option will increase the top, non-jackpot prize to $5 million, Rucci noted.
The ticket price will remain $1. The Megaplier option price also will remain $1.
Under the new Mega Millions game matrix, the overall odds of winning any Mega Millions prize will improve to 1-in-14.71 from 1-in-40, making an estimated three times as many winners.
The overall odds of winning the game's jackpot will change to 1-in-258,890,850 from the current 1-in-175,711,536. This change is expected to lead to larger jackpot growth.
Players in the redesigned game will choose their first five numbers from a pool of 75, up from the current 56. The group of numbers in the Mega Ball pool will shrink from 46 to 15.
Mega Millions tickets normally may be purchased up to 13 weeks (26 draws) in advance. However, to prepare for these changes, the Pennsylvania Lottery must temporarily limit the game's advance play feature.
After the July 23 drawing, the number of advance draws available for purchase will continue to decrease by one until Oct. 18, the last Mega Millions drawing under the current game design.
Mega Millions tickets for the updated version of the game will go on sale beginning Oct. 19. At that time, players will again be able to purchase up to 13 weeks (26 draws) of advance-play tickets.