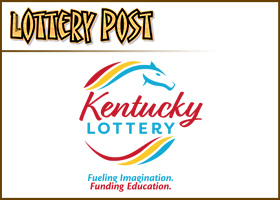 Updated: Additional information from the Kentucky Lottery
By Todd Northrop
LEXINGTON, Ky. — A regional manager for the Kentucky Lottery Corporation is accused of fraudulently using lottery tickets after an investigation into 1,800 missing tickets, according to the Kentucky State Police.
Jeffrey L. Riley, 55, of Lexington, was charged Friday with three counts of fraudulent use of a lottery ticket, a class C felony.
Riley's arrest followed an internal investigation in January into 1,800 missing promotional lottery tickets. The investigation determined that Riley had redeemed or validated missing tickets at a Georgetown location on three separate occasions, state police said.
After Kentucky Lottery staff identified the issue, they turned their findings over to the Kentucky State Police.
Riley was a regional manager for the Kentucky Lottery. According to a statement from the Kentucky Lottery, Mr. Riley's employment with the lottery was terminated on January 8.
Detective Kevin Calhoon is the investigating officer.
Riley was processed into the Scott County Detention Center and was later released on his own recognizance, the release said.