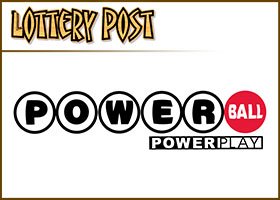 By Todd Northrop
A Georgia man was tidying his room and came across a month-old lottery ticket that was gathering dust — and turned out to be worth $1 million.
Gregory Jarrett, 26, of the Atlanta suburb of Decatur, had matched five numbers in the Powerball drawing of Jan. 15, but had apparently forgotten about it.
After he checked the numbers, "I called for my mom, and I walked toward her, shaking," he said in a statement released by the Georgia Lottery. "She verified it, and at that point we hugged."
Jarrett claimed the prize last week. Georgia Lottery officials said Friday that they hadn't been able to reach him since then.
Jarrett said in the statement that he picked the numbers — 7, 8, 9, 24 and 29 — based on his siblings' birthdays. He said he plans to use the money to pay bills.
Under Georgia lottery rules, he had six months to claim the prize.
Madison couple claims another $1M Powerball prize in Georgia
A Madison, Georgia, couple is also celebrating a $1 million Powerball prize from the Georgia Lottery.
Robert and Dana Fisher matched the first five numbers from the Feb. 15 Powerball drawing, winning a $1 million prize.
Short Stop, 228 N. Broad St. in Winder, sold the winning Quik Pik ticket.
Winning numbers from the Feb. 15 Powerball drawing were: 2, 9, 14, 21, and 23, with Powerball number 3.
Robert, an electrician; and Dana, a secretary, discovered their good fortune the following day during a trip to a fast food restaurant.
"We're excited, but we want to be prepared," said Robert Fisher, 44.
With two children, the Fishers intend to pay off bills, make home renovations and work on their retirement.
(Click to display full-size in gallery)
(Click to display full-size in gallery)