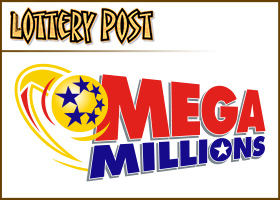 Winner chose to remain anonymous
Lucky retailer earned $100,000 bonus
The second-largest Mega Millions jackpot prize in Maryland history was quietly claimed late last week.
The lucky Marylander bought one of the two winning tickets in the March 18 drawing for the $414 million Mega Millions jackpot. A Florida couple last week claimed the second ticket, which was sold in their state. (See Florida couple, nearly penniless, claim half of $414M lottery jackpot, Lottery Post, May 1, 2014.)
The jackpot gave the Maryland and Florida ticket holders, before taxes, $115.5 million each through the cash option selected by the winners. After taxes, the Maryland winner receives $76.4 million.
The winner chose to remain anonymous, which is an option for jackpot winners in the state of Maryland.
"You have to play to win," the mystery winner told Maryland Lottery officials, borrowing the slogan used by the Lottery several years ago. "You have to play your lucky numbers."
"We are pleased that Maryland, once again, was home to a Mega Millions jackpot winner," said Stephen Martino, director of the Maryland Lottery and Gaming Control Agency. "Everyone benefits when a winning jackpot ticket is sold in Maryland. This jackpot win gave the state of Maryland some welcome and unanticipated tax revenue."
That "unanticipated tax revenue" amounts to more than $10.1 million, thanks to the cash option.
The Maryland winner's lucky ticket came from Lady's Liquors located at 6474 Crain Highway in La Plata. For selling the winning ticket, the retailer receives a $100,000 agent bonus.
This marks the first Mega Millions jackpot win in Maryland this year, following two jackpot wins in 2013 when an Anne Arundel County man claimed the $189 million prize in October and a Mt. Airy couple won $26 million in February. Maryland saw its largest jackpot win in history in March 2012 when three winners claimed a $218.6 million prize.
Nationwide, the largest Mega Millions jackpot to date was $656 million won on March 30, 2012, by winners in Illinois, Kansas and Maryland. The multi-state game is played in 45 states and jurisdictions.