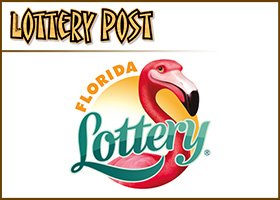 Ketan and Chirag Patel had big plans to cash in on Florida Lottery tickets — but they weren't hoping for Lady Luck to work in their favor, deputies said.
Both men were arrested Tuesday on extortion charges.
After Ketan Patel found out that an employee at his wife's convenience store was responsible for stealing about $5,000 in lottery tickets, instead of reporting the man to authorities, Ketan Patel threatened to have the man and his sister deported if he didn't hand over nearly $250,000, deputies said.
The lottery tickets were taken last month from Lil' Sammy's Food Mart on U.S. Highway 17-92 in DeBary.
The lottery-theft suspect, Risheenbhai Patel, didn't have the exorbitant amount of cash the suspects wanted, so instead he offered the extortion suspects $30,000 he had in a safe-deposit box at a Chase Bank in Lake Mary.
According to Richard Hornsby, the attorney for Risheenbhai Patel and his sister, Ketan Patel had his "henchmen" go to the bank with the victims.
While removing the cash from the deposit box inside the bank vault, Chirag Patel noticed that Risheenbhai Patel actually had about $55,000 in the box along with gold jewelry. Chirag Patel raised the demands and took $45,000 but left the rest of the cash and the jewelry, deputies wrote in an arrest report.
Risheenbhai Patel protested but eventually gave up the cash hoping that his problems would be over. But soon, Ketan Patel was again demanding more money. This time he wanted an additional $20,000, deputies say.
When Risheenbhai Patel didn't have enough cash on hand, Ketan Patel tried to get him and his sister to sell their 2014 Toyota Corolla and use the money from the sale to cover the balance.
Soon Risheenbhai Patel realized that he could never be sure Ketan Patel would stop siphoning money by threatening deportation, Hornsby said.
Risheenbhai Patel had no choice but to go to deputies himself, Hornsby said. Risheenbhai Patel, his sister and Ketan Patel were distant cousins from a small village in India. Hornsby said Ketan Patel likely assumed the victims, who were from a lower class in India, would be easy targets who would not be able to navigate the American judicial system.
"It was appearing that they were never going to stop threatening," Hornsby said Wednesday. "Our only option to come out of this ahead was to go to law enforcement and admit [stealing the lottery tickets.]"
Hornsby, Risheenbhai Patel and his sister met with Volusia County investigators April 30. The trio presented recordings of phone calls between Risheenbhai and Ketan Patel to prove their case. The recordings, however, would likely not be admissible at trial because Ketan was not aware that he was being recorded by Risheenbhai or his sister.
But with deputies now involved in the case, Risheenbhai and his sister agreed to participate in legally recorded phone calls conducted by authorities to get Ketan to admit extortion. The calls were recorded May 1 and 7.
According to a translated transcript of the calls included in investigative documents released Thursday, in the first one, Ketan Patel demanded the $20,000 payment and threatened to report Risheenbhai Patel because he didn't have the money yet.
In the second call, Risheenbhai Patel told Ketan Patel he would not pay the extra money because he had already paid much more than he stole.
"You have to pay," Ketan told Risheenbhai on the recorded call. "I am filing these charges right now OK. And if your father has enough strength [guts] and believe[s] in mother goddess then tell him to call me so he would know what an illegitimate descendant had he given birth to."
When the call ended, Ketan Patel called authorities to report the theft. But deputies say he lied about how much was stolen and claimed to have had no contact with Risheenbhai Patel since April 25.
Ketan and Chirag Patel were arrested Tuesday on $10,000 bail. Both have since been released.
During the investigation deputies also uncovered possible government-assistance and employment fraud at the convenience store. Ketan Patel and his wife could face charges if investigators find that the fraud claims are valid.
Risheenbhai Patel has not been charged for the theft of the lottery tickets but could face prosecution for that.
(Click to display full-size in gallery)