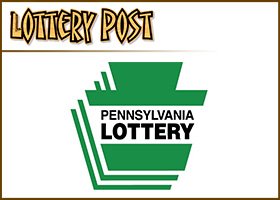 Pennsylvania Lottery players who tried to use some of the lottery's coupons that arrived in the mail or in the newspaper in late April or earlier this month learned that they were about as good as a losing lottery ticket.
That's because of a printing error in the coupons' bar code that makes them unreadable to retailers' lottery terminals, said Elizabeth Brassell, a spokeswoman for the state Department of Revenue, which oversees the lottery.
New coupons are being reprinted and will start arriving in mailboxes and newspapers, starting on Wednesday. The coupons will include two that can be used in June and one for each of the following four months.
Brassell said the cost of the coupons' reprinting and mailing is being borne entirely by state-contracted vendor Valassis of Livonia, Mich.
Word of the printing error was spread to players via email to those who are part of the lottery's VIP Club, flyers handed out by retailers, and on lottery terminals or TV messaging at retail outlets.
"The lottery sincerely regrets any inconvenience to our customers," said lottery spokesman Gary Miller. "And we are hoping that the June bonus coupon will make up for any inconvenience."
(Click to display full-size in gallery)