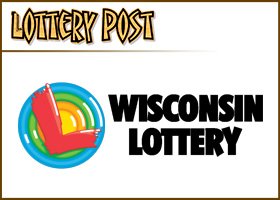 Celeste Davis is haunted by a scratch-off lottery ticket.
"I played Joker's Wild, and now the joke is on me," she sighed.
The Milwaukee woman spent $5 on a ticket that appears to be a $50 winner. So we're not talking about a lot of money here.
But the ticket never paid out, despite extraordinary efforts by Wisconsin Lottery staff to validate it.
"It's just a mystery. We tried to re-create her ticket so we could pay her," lottery communications director Stephanie Marquis said.
"We believe her," Marquis added. "A lot of people spent a lot of time trying to help her."
But they can't pay her because the ticket lacks a unique identification number needed to prove it's real and hadn't already been redeemed.
The story is reminiscent of a recent Virginia Lottery scratch-off ticket that was mis-cut by an automated vending machine this past August. In that case, the ticket buyer tried to tape together two parts of different lottery tickets to forge a 'winner'. (See D.C. woman who tried to redeem faulty ticket admitted to forging second 'winner', Lottery Post, Sep. 9, 2015.)
But Celeste Davis' story may be a bit more genuine. And the Wiscosin Lottery seems to have gone through Herculean efforts to validate the ticket as a winner.
A grandmother, Davis retired from J.C. Penney in 2002 after many years as wage and benefits administrator. She and her husband, Rick, have owned a nice home in the city's northwest corner since 1973.
They like to shop at Woodman's Markets in Menomonee Falls, and that's where Davis said she slid a $5 bill into a lottery ticket machine on Jan. 19. That's right, January. That's how long this has been festering.
Sitting in her car, she scratched off the ticket and matched three of the four winning numbers, which appeared to make her a $50 winner against 100-1 odds.
"I was so happy. I ran back in the store like I had just won a million dollars," she told me.
But the clerk refused to pay, she said. The ticket did not have a bar code and identification number in the usual spot at the bottom. Davis said she was told the machine had incorrectly cut the ticket, and she would need to take her case to the lottery office.
There's disagreement over this, but Davis also says the ticket had a bar code at the wrong end, presumably from the previous or subsequent ticket, but that this was removed and kept by the store. Both Marquis and store manager Mike Malafa told me this would never happen.
So Davis contacted the lottery office, the first of several calls back and forth between her and staff members from January and April. She was asked to send the ticket to Madison, which she did after making a photocopy of it.
The staff was so sure Davis was telling the truth that it took the unusual step of re-creating every single Joker's Wild ticket provided to this Woodman's store since the game started a year ago. If they found the one that exactly matched Davis' ticket, they could retrieve the identification number and pay her.
By now you're getting the sense that way more than $50 has been spent investigating this matter.
The results were not encouraging. "There were no winning Joker's Wild tickets sold to Woodman's in Menomonee Falls that matched the ticket she presented," Marquis said.
Davis was flabbergasted by that news. "How can they say the ticket doesn't exist? Here it is," she said, holding up the photocopy as we talked in her kitchen.
Marquis said lottery workers contacted the Woodman's store and were told they didn't recall any trouble with their lottery ticket machine this year or any miscut tickets. There were no service calls to fix the machine. Store officials didn't remember interacting with Davis over the ticket.
Malafa, the manager of the store since 2010, was surprised by my inquiry Tuesday.
"This is the first time I'm hearing about it," he said, adding he was unaware of the lottery office re-creating all of his Joker's Wild tickets. Perhaps they talked to his head cashier, he guessed.
You can see how complicated this can all become. The lottery office would like nothing more than to pay this woman what she claims she won and avoid the public relations fallout, but their hands are tied because the ticket lacks the bar code. Davis says that's not her fault.
In March, the lottery office mailed her a check for $5 to cover the amount she gambled. Davis never cashed it because it felt too much like giving up.
I asked why she contacted me in November about a lottery ticket gone bad 10 months earlier.
"It's eating at me every day," she said. "When I go to the store and walk past the machine, I say I will never play you again."
(Click to display full-size in gallery)
(Click to display full-size in gallery)