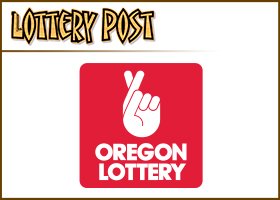 Ticket bought online; Lottery withholds winner's name for security reasons
BEND, Ore. — For the first known time in the Oregon Lottery's 30-year history, the ticket for a winning big jackpot has been sold through an international online lottery ticket sales site — and the $6.4 million prize goes to an Iraqi national whose ticket was bought in Bend, and whose name won't be revealed in order to protect him from danger in his homeland, officials confirmed Wednesday.
"We sell a lot of megabucks tickets, they come in with hands full of them," said Judy Bell-Putis, owner of Binky's on Southeast Third Street in Bend.
One of those tickets turned out to crack the jackpot.
"That doesn't happen very often, so it was exciting for us to be sold here," Bell-Putis said Wednesday.
On Aug. 24, theLotter.com hired someone go to Binky's, a deli and lottery ticket sales outlet, and buy a Megabucks ticket on behalf of a Website customer, who as it turned out is an Iraqi national.
No winner came forward until Dec. 1, when the man walked into the Oregon Lottery's Salem headquarters to claim his prize — and to spark a round of legal inquiry about the unique (to this point) circumstances of the big win.
"This is absolutely unprecedented for the Oregon Lottery," said Chuck Baumann, lottery spokesman.
Baumann said Wednesday that such online sales are legal in this case, though the lottery itself does not sell tickets online.
Rather than a lump-sum payment, the winner chose to take his payout over 20 years. The agency made the first payment of $256,000 last week (after withholding income taxes, as is the typical procedure). The Megabucks cash lump sum payment would have been $3.2 million — half the jackpot amount, before taxes are paid.
Lottery officials said they sought legal advice and were told the purchaser did nothing wrong and he should be paid. But the lottery's own Website notes that it's a murky issue: "Internet wagering is a complex issue involving both state and federal law, as well as a number of regulatory, technological and security challenges."
Lottery rules also state that the winning ticketholder's name is public record, but the winner in this case asked that his name be withheld.
The winner is an Iraqi Kurd living in Baghdad. After traveling from the Mideast, the man strolled into lottery headquarters in Salem on Dec. 1 with little advance notice and presented the winning ticket.
While the Oregon Lottery doesn't sell tickets online, Lottery Director Jack Roberts said he was advised that the man didn't do anything wrong and should get his winnings. The man was also able to persuade lottery officials not to release his name, although it is a public record under Oregon law.
"In this case, I made the decision based on talking to the guy," said Roberts. "I do believe that there is a personal safety risk to him and his family... I would hope that people would respect the reasons for not giving the name. It's not going to mean anything to them, but it could to someone halfway around the world."
Roberts said the man — described as being in his 40s, personable and speaking relatively good English — made a convincing case that he and his family could be at risk of being killed or kidnapped if it was known that he had come into a large sum of money. Baghdad is one of the world's most dangerous cities, and an ethnic Kurd can stand out in a city dominated by Shiites.
theLotter.com, based in Israel, allows customers to buy lottery tickets from all over the world.
According to website's FAQ page, the site has a London mailing address and The Lotter Enterprises Ltd. is registered in Belize. It says all prizes are commission-free, though it charges a hefty fee for the initial ticket purchase — $3 worth of Megabucks tickets cost $9 — and if one wins a jackpot, "theLotter will fly you to the country" where it happened, "our local office representative will hand you your winning ticket" and will tell you how to claim the prize.
With that kind of system, Oregon Lottery officials acknowledge there's no way of really knowing if it's the first jackpot won through an online site, only that it's the first they they were informed of such, and in very unusual circumstances.
While Bell-Putis and her son were hoping to have the winning ticket themselves, selling the ticket might have been the next best thing for them.
Binky's gets a "selling bonus," as the lottery's contract with retailers stipulates, of 1 percent of the prize, up to $100,000 — so in this case, the deli's bonus is $64,000, Baumann said.
"We're glad to have it," Bell-Putis said. "This is a real small store here."