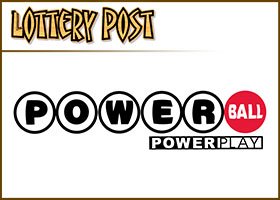 A Bronx, New York, cab driver with big money woes swiped his buddy's winning $50,000 Powerball ticket — then tried to pass it off as his own, authorities said Tuesday.
Segura Rubelin's pal Victor Castillo didn't win the $1.5 billion jackpot that sent the nation into a fever pitch two weeks ago.
But the fortunate friend knew he had won enough money to tide him over for a while — until he said the man who was like a brother to him snatched the ticket out of his hand.
And if that wasn't enough, the backstabbing lottery larcener dashed off with Castillo's winning ticket to the bodega where it was purchased and came back with another winning ticket — one worth a mere $4.
"He was my friend, but he is no longer," Castillo, 66, said through an interpreter. "We were like brothers. He betrayed me. I'm still in shock."
Castillo, who also drives a cab, joined Rubelin and other drivers at a Bronx diner Jan. 14 — the day after the historic Powerball drawing — to check the winning numbers.
"When I got three, I said I was winning," Castillo said. "He snatched it from my hand and ran to the bodega. He came back and threw me a ticket that only won $4. I knew the numbers I played. I knew I won."
So did the bodega workers. They got it all on video — and shared the evidence with cops.
"We saw everything on the videotape," said Wagner Cruceta, manager of La Fuerza, the Bronx bodega where the $50,000 ticket was purchased. "Victor bought the ticket. The other guy came to check it but left. It was not nice."
After Rubelin, 40, left the diner, Castillo tried to track him down at his mother's house, where Rubelin had been staying.
"He never came home," recalled Castillo, who said he had a receipt to prove he purchased the ticket. "Then I called the cops."
Following an investigation, Rubelin was arrested Tuesday and charged with grand larceny.
Rubelin's relatives said he was behind on rent he was paying for a Washington Heights apartment, where three of his kids live with their mother and grandmother.
"We've been waiting on him to pay the rent we owe," said the kids' grandmother Segunda Paduani, 65. "If he would have had the money, he would have paid it. He's always helped with the rent."
Rubelin also has another 10-year-old boy that lives with him in the Bronx.
"He would normally pay the rent on time, but sometimes he would be late," Paduani said.
But Rubelin told his mother, Delfina Felix, 66, that Castillo owed him money — and that he told him that instead of paying him back, he should buy lottery tickets for both of them.
"He's not a thief," Felix said. "He's an honest man."
But Rubelin, who was released on his own recognizance at his arraignment late Tuesday, had made plans to flee to the Dominican Republic, according to a criminal complaint.
"It was both our ticket," Rubelin told The News after he was set free. "I only went to the store to check the numbers. I was going to split it 50-50 with him."
A state lottery spokeswoman, Carolyn Hapeman, declined to comment because the investigation is ongoing. She cautioned lottery players to be careful with their tickets.
"We encourage people to sign the tickets upon receipt," she said.
(Click to display full-size in gallery)
(Click to display full-size in gallery)