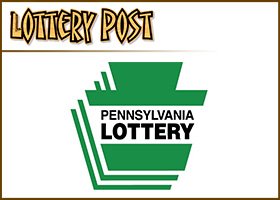 By Todd Northrop
The small number of states that don't tax lottery prizes has just shrunk by one state.
Pennsylvania lawmakers approved levying new taxes Wednesday on a variety of different things — including lottery prizes — to help support the $31.5 billion state budget that went into effect earlier this week.
The tax bill was approved by a 116-75 vote in the House and 28-22 vote in the Senate. Democrat Gov. Tom Wolf quickly signed the tax bill and related bills to complete the budget process into law. Lawmakers went home for the summer.
The action marks the resolution of nearly two weeks of behind-the-scenes haggling to come up with needed revenue sources after lawmakers approved the budget bill for fiscal 2016-17 on June 30.
As a result of the legislation, Pennsylvania lottery winnings will be subject to the state's 3.07 percent state personal income tax. It is unknown at this time how much of that tax will be withheld at the time of prize payout.
In addition to the new lottery taxes, the bill adds other revenue-generating measures, including:
Increases the state cigarette tax by $1 to $2.60 a pack effective Aug. 1
Imposes a 55-cents-an-ounce tax on roll-your-own and smokeless tobacco
Adds a 40 percent wholesale tax on electronic cigarettes and other vaping devices
Increases a state bank shares tax
Extends the state's 6 percent sales tax to digital downloads, including video, streaming video, books, games, music apps and satellite radio effective Aug. 1
Closes a loophole that allowed retailers to keep 1 percent of tax for themselves
Allows consumers to buy wine in supermarkets
Increases the state tax on casinos' gross revenue from table games by 2 percent
The budget is also being shored up by a number of one-time transfers among state funds and a $200 million five-year loan from a state malpractice liability fund for doctors. A tax amnesty program is also being instituted in order to bring in additional past due taxes.