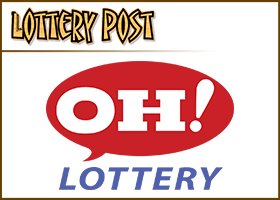 Changes could be coming for the Ohio Lottery, including adding electronic table poker, online gaming, and a greater variety of instant tickets.
Those are among the recommendations from Spectrum Gaming Group, a New Jersey research and professional services firm, hired by the Kasich administration to produce a business assessment of the Ohio Lottery, now 42 years old. The study cost $601,600, according to documents from the Department of Administrative Services.
The lottery should become a "quasi-public" corporation, operating more efficiently and avoiding unnecessary government regulation, according to a copy of the study obtained by local media.
Spectrum does not recommend turning the lottery private, but concludes that the current structure, which operates out of the governor's office, is inefficient, slow to react to market conditions and subject to too much "control and oversight" by several state agencies and state lawmakers. It would be organized much like JobsOhio, Kasich's privatized economic development agency, with a board appointed by the governor.
The current structure, Spectrum said, "is one key reason why the lottery — which is generally a strong performer — has missed opportunities to grow revenue...The oversight structure leads to a very real sense that lottery management is not in control of its own future."
Lottery spokeswoman Danielle Frizzi-Babb cautioned that the report is still in draft form and is not final.
"There's some fact-checking to be done and some modifications to be made," she said. "We are reviewing the the recommendations with our staff and the board."
The lottery was approved by a public vote in 1973, with the first ticket sold the following year. The lottery now oversees a variety of instant games, the traditional lottery, Keno, multi-state lottery drawings, video slot machines at race tracks, and electronic games at veterans posts and fraternal organizations statewide.
The idea in the Spectrum report is not new. Semi-privatization was recommended by then-state Auditor Mary Taylor in 2010 and Gov. John Kasich suggested privatizing the agency in his first budget in 2011, but the General Assembly did not go along with the proposal.
Among other recommendations are allowing video poker and electronic table games at seven racinos at horse race tracks, possible expansion into online gaming, expanding instant games, and beefing up the assistance program for problem gambling.
State Sen. Bill Coley, R-West Chester, who initially opposed spending $600,000 on the Spectrum study, said Monday, "The change over to the public-private thing ... there's a little bit of a problem there because some of that is constitutional."
"We appreciate any input we got, but I don't know that we would be in any real big hurry to change the organization. We may tweak it," said Coley, who is president-elect of the National Council of Legislators from Gaming States.
However, he said he is willing to explore the possibility of allowing lottery products to be purchased online once a person has registered and provided proof of identity and age to a vendor.
Coley, meanwhile, introduced a bill Monday that would give the Ohio Casino Control Commission authority to register and monitor fantasy sports websites for compliance with state law that requires a 100 percent or better return of the money wagered in "pools." It's illegal for operators to keep a cut of the wagering under existing law.