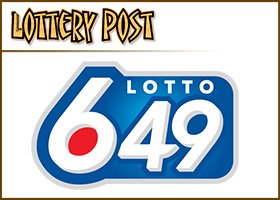 An Ontario man who parted ways with his live-in girlfriend after winning the lottery has been awarded half of the disputed $6.1 million Lotto 6/49 prize.
But the rest of the cash bonanza remains in legal limbo.
Maurice Thibeault arrived at the Ontario Lottery and Gaming Corp.'s Toronto prize centre holding one of the two winning tickets in the Sept. 20 jackpot, worth $12.2 million.
But before the Chatham resident could collect the money, his former girlfriend Denise Robertson, 46, obtained an emergency court injunction and alerted OLG not to hand over the millions.
"OLG has verified that the ticket in question was purchased by Maurice Thibeault and will proceed to pay him one-half (approximately $3.07 million) of the prize on or about Dec. 30, 2017," the provincial gaming agency said in a statement.
"The other half of the prize, which is in dispute, will be paid into court in 45 days unless the parties resolve the matter privately or choose to take part in the Alcohol and Gaming Commission of Ontario's lottery dispute arbitration process," OLG said.
"OLG's prize claim review process is in place to ensure OLG pays the right prize to the right person."
Robertson's lawyer, Steven Pickard, said Monday that "barring a settlement, it's going to end up in court."
"The only formal process that we have left to us is a statement of claim. Other than something that's agreed to by the parties, the next step is a statement of claim," said Pickard.
"She does claim that half of the $6.1 million is hers. She doesn't dispute his half. It's our position that what's being paid to court is entirely hers," he said.
"They shared everything. She's adamant and quite confident that she's entitled to her half. Despite the fact that he's going to get his half first, she doesn't think that changes her entitlement."
Neither Thibeault, 46, nor his lawyer, Richard Dinham, returned repeated messages seeking comment.
Sources close to Robertson have said she asked Thibeault if the ticket, which had the numbers 6, 17, 29, 37, 45, and 47 on it, had won and he responded that it hadn't.
Her friends say she thought nothing of it until he moved out of her house five days after the draw.
In their two years and one month of living together in her house, with her teenage daughter from a previous marriage, the couple often played the lottery, said a source.
Thibeault bought the ticket at a Chatham convenience store using a debit card linked to his personal bank account.
His friends say while she texted him to ask if he'd bought a ticket, she did not ask him whether their numbers had won.
They also maintain he had been planning for months to end the relationship and the lottery win merely expedited the separation.
The two are not considered common-law spouses as they had not cohabited for the requisite three years and have no children together.
On Sept. 25, Robertson, a federal public servant, arrived home to find Thibeault, a father of three who worked at a granite and glass supply firm, had cleared out all his belongings from their shared home. He had also quit his job.
The other half of the overall $12.2 million prize was won by a ticket holder in Quebec.