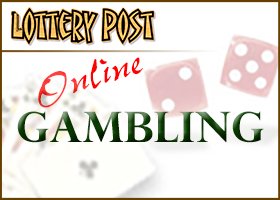 The U.S. Department of Justice's legal counsel office reversed a 2011 opinion that the Federal Wire Act applies only to sports betting, potentially throwing the small U.S. Internet gaming market into question.
A 23-page opinion is dated Nov. 2, 2018 but became public Monday. Justice Department attorneys said they have, "Based on the plain language of the issue, we reach a different result" from the 2011 opinion of the 1961 Act.
"While the Wire Act is not a model of artful drafting, we conclude that the words of the statute are sufficiently clear and that all but one of its prohibitions sweep beyond sports gambling," Justice Department attorneys wrote. "We further conclude that that the 2006 enactment of (Unlawful Internet Gambling Enforcement Act) did not alter the scope of the Wire Act."
The new Justice Department opinion could apply the Wire Act to any form of gambling that crosses state lines, including online gaming.
Following the 2011 decision, New Jersey, Nevada and Delaware legalized online gaming. Nevada's online gaming activities is restricted to poker only. Pennsylvania lawmakers legalized Internet gaming last year as part of an overall gaming expansion, but websites have been slow to launch.
Eilers & Krejcik Gaming analyst Chris Grove said the opinion places "many conflicting aspects" into play.
"It's our belief that we'll see the heart of this issue head to the courts sooner rather than later," Grove said in an email. "The opinion seems to create more headaches for products that clearly share liquidity across state lines. We also expect it to further delay Pennsylvania's rollout of online casino gambling."
New Jersey has the most active Internet gaming business of any state. According to the New Jersey Division of Gaming Enforcement, gaming revenue from online wagering was $298.7 million, a 21.6 percent increase from 2017. Since its launch in 2013, Internet gaming in New Jersey has generated more than $1 billion in revenue.
Nevada, Delaware and New Jersey have an interstate online gaming agreements that allows Internet poker players to compete across the three states.
Caesars Entertainment, which operates Internet gaming in both Nevada and New Jersey, declined comment Monday.
"(We) will take some time to review opinion and get outside legal advice," said Seth Palansky, who is the head of communications for the Caesars' owned World Series of Poker.