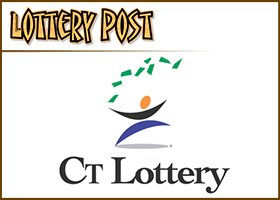 By Jon Lender
State lawmakers grilled Connecticut Lottery Corp. officials Thursday at a legislative hearing about long-running controversies including their alleged retaliation against former lottery security chief Alfred W. DuPuis, who says he was the victim of a vendetta for raising questions in 2015 about the fraud-plagued 5 Card Cash game, and their alleged lack of cooperation with the state Department of Consumer Protection that regulates them.
On top of that, Rep. Joe Verrengia, D-West Hartford, who presided over the hearing, expressed skepticism about an idea now under consideration to discontinue televised lottery drawings that use the familiar machines with visible numbered, pingpong balls bouncing around in them — and instead use computerized random number generators that were rigged in a notorious lottery-fixing scheme in five Midwestern states.
Despite such pointed questions, the lottery corporation and its new president/CEO, Gregory Smith — in his first appearance before his legislative overseers — had an easier time than lottery officials did at similar hearings in 2017 and 2018, two turbulent years for the agency that annually sells $1.2 billion worth of tickets and generates $345 million in state revenue.
"My goal as the new leader of this organization is to re-establish positive cooperation with the the Department of Consumer Protection, legislators, the administration and our key vendors," Smith, who was hired in July after running the state lottery in Illinois, told members of the legislature's public safety committee at the Legislative Office Building in Hartford.
Verrengia, the committee's co-chairman, said afterward that "my comfort level is a lot higher than it has been the past."
"As a committee of oversight, we'll continue to look at the lottery... but I would include them in the conversation as far as [expanded] gaming [such as] sports betting," he said.
A bipartisan bill has been drafted that would authorize online sports betting that's already offered in nearby states, and would give the state's two tribal casinos the first crack at launching it. But Smith, who was hired last July after running the Illinois lottery, says allowing the the lottery agency to operate sports betting through its 2,900 statewide retail outlets would give the state a bigger piece of the overall take than the alternatives, casinos and off-track betting (OTB) establishments. Verrengia's committee will examine various competing options and proposals before a final version of a bill is written for action in both the House and Senate in coming months.
Thursday's hearing was convened to gauge the lottery's progress in addressing a series of well-publicized problems dating back to a 2015 scandal involving retailer fraud in the 5 Card Cash game that led to its cancellation and 15 arrests.
Not everyone there was convinced that the lottery is yet ready to take on new tasks like Smith's proposal to not only run sports betting for the state, but also to introduce a new "i-lottery" in which "draw games" such as Play 3, Lotto and Mega Millions — in which tickets now are dispensed from electronic terminals in retail outlets — could be played on your mobile phone.
One doubter was Senate Minority Leader Len Fasano, R-North Haven, who's been a vocal lottery critic. "Speaking for myself. I would have grave concerns at this time of giving the lottery sports betting," he said. "They need to have a much better track record than they have now to earn my respect." Fasano said that Smith, as the new CEO, "needs the opportunity to show who he is and what changes he'll make, but, as it stands now, I still have concerns."
Uncooperative?
Among Fasano's concerns was the allegedly uncooperative attitude of the lottery's vice president, Chelsea Turner, toward the Department of Consumer Protection (DCP) in its efforts to perform its statutory function of regulating the lottery's games. The state's two chief auditors, John Geragosian and Rob Kane, said in a report last Nov. 2 that top lottery officials "at times objected to DCP oversight, and would sometimes not answer DCP questions or only answer them grudgingly." The auditors appeared at Thursday's hearing, and Kane read the report aloud. With them was the staff auditor who researched the Nov. 2 report, Tim Lepore, and Fasano started asking him who was uncooperative at the lottery.
"Are you aware of those people in leadership that were identified as not being compliant with DCP?" Fasano asked.
"We had discussions with some DCP employees who told us that they would have a hard time getting answers from certain lottery officials," Lepore said.
"Can you tell me who those certain lottery officials are, or were?" Fasano asked.
"Do you want specific names?" Lepore asked.
"Yes," Fasano replied.
"Well, we heard Chelsea Turner several times ... from several DCP employees," Lepore said.
Turner, sitting alongside Smith at the witness table, displayed no reaction. Later, lottery spokesperson Tara Chozet said no one from her agency would be responding to those comments.
Turner served as acting lottery CEO for 16 months before Smith's hiring as the permanent lottery chief last July. She took the place of Frank Farricker, the former lottery board chairman who assumed CEO duties on a temporary basis after longtime lottery chief Anne Noble stepped down in September 2016 amid the DCP's investigation of 5 Card Cash. Noble was allowed to stay on the state payroll under a lucrative separation agreement, which the state auditors later called a "scheme" to extend her tenure by four months to reach a 10-year employment milestone giving her lifetime retirement health benefits while enhancing her pension.
Noble had hired Turner into a middle-management lottery job in 2010, after both had worked in the office of former Gov. M. Jodi Rell. Despite criticism of Noble's 2016 severance arrangement, she insists it was proper and that her gaming license wasn't in jeopardy over the 5 Card Cash debacle at the time.
Lepore said DCP employees had stated that the lottery's lack of cooperation began during Noble's tenure and continued while Turner was in her acting CEO role that paid $190,000, same as she gets now that she's the lottery vice president. Smith, at the top, makes $200,000. Turner said at Thursday's hearing that she didn't know anything about arrangements for Noble's separation package.
'Gross neglect'?
Turner has played a role in the ongoing controversy surrounding the departure last year of DuPuis, the lottery's 21-year security director, who had an annual salary of $139,000. He retired last November, 8½ months after an internal investigation concluded he was guilty of "gross neglect" of duty when subordinates made a million-dollar blunder at a drawing on Jan. 1, 2018. Turner, as acting CEO, placed DuPuis on a paid administrative leave last Feb. 15, and he was scheduled to return Feb. 23 to justify why he shouldn't be disciplined and possibly fired. But he never came back — instead using family and medical leaves until he put in his retirement papers in October. Now he's drawing a $47,000-a-year state pension.
Although DuPuis is gone, he still has a "whistleblower complaint" pending with the state Commission on Human Rights and Opportunities that lottery officials' allegation of "gross neglect" came in retaliation for his role four years ago in warning of possible fraud in the 5 Card Cash game. The CHRO has scheduled a three-day hearing/trial in April on DuPuis' complaint, which lottery officials deny.
The auditors, in their Nov. 2 report that Kane read aloud on Thursday, said the personnel action against DuPuis "could have resulted from arbitrary or retaliatory motives. The specific charge of 'gross neglect' had never been leveled against any other CLC [Connecticut Lottery Corp.] employee in its history. CLC did not provide a clear explanation of how it arrived at the gross neglect charge." Also, they said, "There is evidence that Mr. DuPuis' issues with CLC leadership began shortly after he pointed out the vulnerabilities in the 5 Card Cash game in January of 2015."
The auditors didn't make a final decision, and said the CHRO "is the appropriate independent authority to definitely determine whether ... the conclusion that Mr. DuPuis was guilty of 'gross neglect in the execution of his duties' is warranted and whether CLC retaliated against Mr. DuPuis."
The auditors said that Matthew Stone, the lottery's general counsel, had told them "there has been zero retaliation" by anyone at the lottery against DuPuis.
Lawsuit against auditing firm?
Stone was asked at Thursday's hearing whether the lottery corporation will sue an auditing firm, Marcum LLP, which had been hired to send a representative to the botched New Year's Super Draw drawing of Jan. 1, 2018 to ensure that official procedures were followed (and they were not). Stone answered that the lottery has tried to negotiate a financial settlement with the auditing firm, which was fired after the drawing, but had been unsuccessful. He said legal papers had been served on the firm last month, prior to the 12-month deadline for filing a lawsuit, and now is the final moment before a suit would proceed.
Verrengia wanted to know whether the lottery is merely seeking to recover what it paid to Marcum or whether it would try to make the auditing firm repay the lottery for its $1 million loss. "I hesitate to say exactly what we're pursuing, but let me just say it's a substantial amount," Stone said.
An end to TV drawings?
Thursday's hearing also delved into an ongoing examination of possible changes to drawing procedures, which could end decades of televised drawings. Many lottery players say they like the trusty machines with the visible numbered balls bouncing around in them, even if they don't tune to watch the actual drawings.
Verrengia said when he he read about the possible change, it gave him pause and he thought, "I hope that's not a step backward ... after what we just went through. Then I had a read an article how someone had beat this system" of "computer-generated" numbers. "It just seems to me that having the drawing with pingpong balls on television is very open and transparent, a direction that the lottery would continue to want to go in," he said.
"We are evaluating a variety of different things," Smith said, but "there have been no decisions" to drop TV drawings or to start choosing winning numbers through random number generators, or RNGs.
He did say, however, that "it could be helpful for people to know that about 90 percent of the drawings that we perform each week" are done with random number generators. He and Chozet, the lottery's spokesperson, were asked how that percentage breakdown was possible, considering that nearly all the so-called "draw games" use the numbered ball machines and are televised — including the twice-daily Play 3, Play 4 and Lucky Links games, along with Lotto, Cash 5, and Lucky for Life. The answer, they said, is that the Keno game selects new winning numbers every four minutes by use of an RNG — and if you count those 15 selections per hour as drawings, you come up with the 90 percent figure.
(Click to display full-size in gallery)