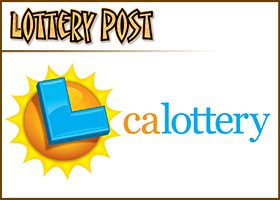 A senior California Lottery executive has been dismissed from his position six months after anonymous state employees sent a letter to the Governor's Office complaining about rowdy behavior among a group of the lottery's top brass.
Deputy Director of Sales James David Cole's dismissal comes amid ongoing investigations into hiring practices and alleged misconduct by senior lottery executives during a 2016 sales conference.
Cole was notified Feb. 1 that his employment would be officially terminated March 1, according to a termination letter obtained through a public records request. He was placed on paid administrative leave for the month of February, according to the letter.
The letter didn't give a reason for the termination, and it is unknown whether his departure was related to the sales conference or other issues raised by the letter. California Lottery spokesman Russ Lopez declined to discuss a personnel matter. Cole, who was promoted to deputy director in 2014, did not respond to a voicemail or emails seeking comment.
"This is a refreshing change," said Paulina Vasquez, a district sales representative and union steward. "I'm glad to see people are being held accountable for their actions and I'm looking forward to seeing even more changes in the future."
Vasquez was among five employees who called for top officials' resignations at a state Lottery Commission meeting in September.
Last summer, an anonymous lottery employee sent a letter to Gov. Jerry Brown that included photos that allegedly showed senior lottery administration officials carrying on at Southern California piano bar, including one image of an official putting his head up a woman's shirt. The letter, written on official lottery stationary, also described disparaging treatment of employees.
Sharon Neal, a district sales representative and union steward, said Cole's leadership style was "geared more toward management, not rank and file. He gave management a very wide range of latitude to wield their power in ways that in my 33 years there I had never seen a management team do before."
Brown's office asked the state Department of Justice to investigate, and lottery employees say agents are still conducting interviews.
At the same time, the State Controller's Office is reviewing the last four years of the lottery's expenditures following an internal audit of the lottery's 2017 training events, conferences and seminars that found several instances of it failing to properly document and review expenses.
The lottery recently has recorded soaring revenue gains, with total sales for the last fiscal year totaling nearly $7 billion, up from $5.5 billion in 2015.