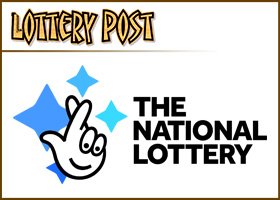 A 24-year-old Amazon worker is celebrating after becoming the first person to win the National Lottery's £10,000 a month for the next 30 years.
This will total to £3.6 million (US$4.4 million), and he has already quit working for the tech giant in the hopes of becoming a script writer, as well as fulfilling items on his unusual bucket list.
Dean Weymes scooped the huge top prize while playing Set For Life for the first time on the national lottery website on Monday last week.
He said he "could not believe" what he was seeing when he realised he had matched all numbers and a Life Ball.
Dean's winning numbers were 18, 21, 23, 34, and 39, with Life Ball number 3.
He said, "I have always wanted to fulfil my dream to become a script writer and this now allows me the freedom to do it.
"I didn't have to give it a second thought — I quit my current role so I can begin to work on the job I have always wanted."
Dean, who worked shifts and weekends in the transport team at Amazon before the win, added, "I studied screen writing at university as this has always been a passion of mine but I have never been able to do anything with this."

Dean says at the top of his bucket list is a hot air balloon ride and a tandem sky dive: "I cannot actually believe that I am really going to be able to do these things — and do them right now.
"Everything still seems quite unreal — the news really is still sinking in."
Dean, who currently lives with his sister, Sarah, who introduced him to Set For Life, said a deposit for a home of his own is also high on the priority list, together with a family trip to Disneyland.
"I have a trip already booked for Disneyland Paris with my sister, brother-in-law and nephew — and this win will mean lots of extra spending money," Dean added.
"I am now worry free for the rest of my life."
(Click to display full-size in gallery)
Thanks to dannyct for the tip.