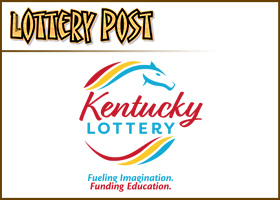 First thought from lottery winner is a generous one
By Kate Northrop
FLORENCE, Ky. — A Kentucky man's first action on his to-do list after winning $500,000 in the lottery was to give money away to the employees at the store he bought the ticket from.
A Kentucky lottery winner decided to pay it forward after he won a $500,000 top prize in a scratch-off game.
Last Sunday, Daniel Reffitt was leaving the Meijer grocery store on Houston Road in Florence when he walked by a Kentucky Lottery vending machine.
He initially wanted to buy a Fast Play ticket, he told officials, but he couldn't take his eyes off the $20 "Precious Metals Titanium" scratch-off ticket.
"I was reaching to press the button to buy the Fast Play ticket, then I thought, 'Never mind,' and bought the other ticket," Reffitt told the Lottery.
He made the right call. Reffitt scratched off the ticket right then and there in the store, and it didn't take long for him to realize he won — the $500,000 prize was waiting right under the very first number he scratched off.
He didn't wait to perform an act of kindness until after he claimed his prize either. His instinct to help others took over right away.
"I saw a few guys sitting down and gave them $100 each and told them, 'Merry Christmas!'" the Union resident recalled.
The Lottery asked him what he did with his winning ticket, to which he replied, "I took a selfie with it!"
Reffitt said the first person he told about his win was his wife.
"You're the luckiest man in the world," she said to him.
After taxes, Reffitt took home a grand total of $357,500, which he says he'll use to pay off some bills. As for the Meijer that sold the winning ticket, the store will receive a $5,000 bonus from the Lottery.
Reffitt claimed the last remaining top prize of $500,000 in the game, which launched in June. There are still 10 second-tier prizes of $10,000 and 169 third-tier prizes of $1,000 left to claim.
(Click to display full-size in gallery)