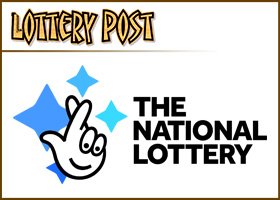 New protection measures to be put in place for lottery players
By Kate Northrop
As part of Allwyn Entertainment's upcoming takeover as the new operator of the UK National Lottery, a spending limit will be put in place for players buying lottery products online.
Lottery players in the UK will be limited to a certain number of tickets they buy online and will be restricted in the amount they spend virtually.
UK Lottery retailers received a contract that they must agree to before December 18, which contains new terms introduced by Allwyn as part of their takeover.
The agreement says that retailers selling National Lottery products must limit the number of scratch-off tickets sold per customer to 10 and restrict the value of one customer's purchase to £50.
Retailers may not offer substitute scratch-off tickets, and Allwyn's legal notices must be included on every page selling products online.
"One of the changes to the retailer agreement will be the introduction of additional player protection measures and support," an Allwyn spokesperson told Better Retailing. "This reflects Allwyn's commitment to make The National Lottery even bigger, better and safer — setting a new benchmark in player protection."
Better Retailing also reported that, despite the online sales terms being included in all new contracts, the right to sell National Lottery tickets online for delivery may be restricted to certain authorized retailers — thought to include only some major supermarkets.
"Although the £50 scratchcard sales limit provision mentioned in the retail agreement only applies to authorized retailer digital channels, we will be providing all retailers with enhanced guidance on levels of play, as well as refreshed training with a greater focus on participant protection," the spokesperson continued.