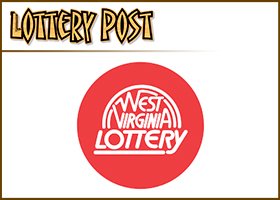 Jackson County, West Virginia lawyer Larry Harless said Thursday he has sent letters to the state Lottery Commission and attorney general, giving them 30 days notice of his intent to refile a lawsuit challenging the legality of state-run video lottery.
Harless filed a similar lawsuit in June on behalf of anti-gambling groups in Cabell and Greenbrier counties, but it was dismissed on a technicality because he had failed to give the state agencies 30 days advance notice of his intent to sue, as required under state law.
Harless, in a telephone interview Thursday from Chicago, said he also intends to address the Economic Development Grant Committee at a public hearing Monday, to put the nine committee members on notice that he might sue them again.
He said he plans to outline the points in a May state Supreme Court decision, which upheld the constitutionality of using video lottery bonds to fund upwards of $240 million in development grants.
In that decision, the court held that the original nine-member panel had been improperly configured, prompting legislation last month that gave Gov. Bob Wise authority to appoint a new committee. The re-empanelled committee is reviewing the nearly 200 funding requests submitted last year, and is scheduled to meet Aug. 15 to certify projects for funding.
Harless said Thursday he plans to put the new panel on notice that, if most or all of the 35 projects originally certified for funding are approved again, he likely will file suit.
We think there would be major legal problems with that, under this court decision, he said of recertifying projects approved for funding by the first committee.
The hearing is scheduled from 4 to 7 p.m. Monday in the Cultural Center.
Meanwhile, Harless said the lawsuit he plans to file in Kanawha Circuit Court challenging the video lottery will raise most of the same issues from the dismissed lawsuit with the primary issue being whether video lottery goes beyond the scope of what voters intended when they approved a constitutional amendment authorizing the state lottery in 1984.
He said he intends to raise at least one new point in the lawsuit, arguing that payouts for winning combinations are below the statistical probability of drawing those combinations. He also said that, while the odds of drawing a poker hand with three of a kind might be 16-to-1, the payout might only be 10 times the amount wagered.
Harless said Thursday that, as part of his case, he intends to subpoena a video lottery terminal to demonstrate his assertion that the machines are rigged to assure that most players lose money.
Tax and Revenue Secretary Brian Kastick, who serves as chairman of the grant committee, said Harless comments are evidence that his true intent is to indefinitely delay all of the development projects.
Kastick said the lawsuits also are indicative of why West Virginia lags behind other states economically.
We let people manipulate the legal system and use obstacles to block progress they dont like, he said.
Kastick said state attorneys are looking at legal strategies to more quickly resolve any remaining legal issues with the development grants.
Were working on our legal strategy, he said. We cant just react to what he does.