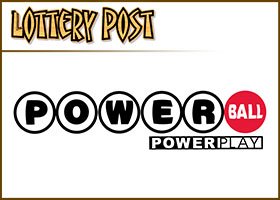 Despite an alluring $115 million jackpot, Marion Blackwell didn't play Powerball Tuesday.
The woman instead purchased tickets for the Daily 3 and Daily 4 drawing at the Blue Flash Food Mart on Cumberland Road. It was just a few months ago when Hobert Parnell of Rocky Gap, Va., won a $62.4 million Powerball jackpot at the same Bluefield store in late March.
Blackwell said she normally doesn't play Powerball until the jackpot climbs above $150 million.
"I don't play Powerball until it gets real high," Blackwell, a resident of Bluefield, said. "It has to be really, really big."
However, others are not willing to take any chances when it comes to today's $115 million drawing.
"I play all of the time -- just about every week," Robert D. Perry of Bluefield, Va., said after purchasing tickets at the Fast Stop on Cumberland Road. "I have purchased up to $10, but usually no more."
The last time the Powerball jackpot climbed above $100 million, customers were "lined up all the way out the door," Samantha Sharpe, a clerk at the Fast Stop, said.
Fast Stop Manager Eddie Mickel said he expects a large crowd again today.
Many customers are hoping that lightning can strike twice at the Blue Flash Food Mart, store clerk Kathy Gillespie said. Lottery tickets were selling fast at the store Tuesday.
"It's been about double the amount it normally is," Gillespie said. "People are buying anywhere from $150 to $200 worth."
Gillespie said people purchasing tickets Tuesday included both local residents and motorists traveling from other states along Interstate 77.
"The ones who come off (the interstate) to get their tickets, you usually have to give them directions on how to get back on," Gillespie said.
The state's recent winning record when it comes to Powerball is prompting continued strong ticket sales, West Virginia Lottery Spokeswoman Nancy Bulla said.
"We have certainly seen a lot of interest in that the larger the jackpot gets, the better the sales," Bulla said. "West Virginians are particularly mindful that we have had three Powerball jackpot winners since June of 2002. The largest prize being Jack Whittaker this past December, and the most recent having been won in Bluefield."