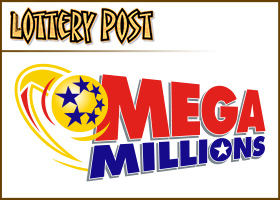 Players Win More Than $6.1 Million in Friday's Mega Millions Drawing
Summer may have ended, but Mega Millions is hot!
With nine different ways to win, players across America are lining up to play the game with the highest jackpot in the nation. More than 900,000 Mega Millions players won prizes in Friday's drawing. Since no ticket matched all six numbers to win the estimated $126 million jackpot, that jackpot now grows to an estimated $150 million for the Tuesday, September 30, 2003 drawing.
Friday's winning Mega Millions numbers were 05-29-32-45-52 and the Mega Ball number was 29.

Ten tickets came within just one number of hitting the jackpot. They matched the first five numbers and only missed the Mega Ball number to each win $175,000. Two of those tickets were sold in Georgia; two in New Jersey; two in Ohio; two in Virginia; and one each in Maryland and Washington.
Mega Millions players won a total of $6,131,981 in the Friday, September 26, 2003 drawing.