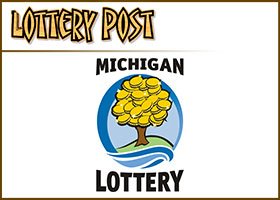 A Willis, Michigan woman is probably considering herself one lucky person.
The anonymous winner recently scratched off a Michigan Lottery "$1,000,000 Player" instant ticket to reveal a $1,000,00 prize.
She purchased the winning ticket at Macs on Whittaker Road.
"When I scratched off the ticket, I thought my eyes must be playing tricks on me," she said. "I just kept staring at the ticket in disbelief. I couldnt believe I had won until after I called Michigan Lottery headquarters and they verified I had a winning ticket. I am thrilled to win such a large cash prize!"
The avid bowler said she kept the winning ticket in her Bible to ensure its safety prior to turning it in at Lottery headquarters in Lansing.
The lucky woman added that she plans to invest her winnings for the future, pay bills and "have a little fun."
She offered the following words of encouragement to other Lottery hopefuls, "Just keep trying because you never know when you might win big!"