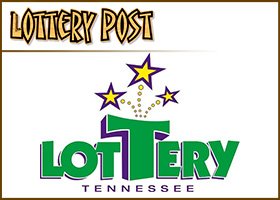 Plans to amend Tennessee's lottery law are already in the works, less than six months after the Legislature authorized the games.
Rep. Chris Newton, R-Benton, who sponsored the lottery legislation in the House last session, has filed a bill that would lower - to a 19 on the ACT college entrance exam, instead of the current 23 - home-schooled students' eligibility requirements for lottery-funded scholarships.
The legislation will be considered when the General Assembly returns to session in January.
Meanwhile, lottery officials say evaluation of bids from vendors interested in helping start the instant and online games is going faster than expected because just three of the seven companies that indicated interest actually submitted proposals.
Net proceeds from the games, set to begin Feb. 10, will go toward HOPE college scholarships for qualifying Tennessee students, who would get $3,000 a year to attend a public four-year school or $1,500 to attend a public two-year college.
High school seniors graduating next spring would be the first students eligible for the scholarships
If Newton's bill is approved, the change would bring home-school eligibility in line with that for traditional high school students, who must have at least either a 3.0 grade-point average or a 19 ACT score to qualify.
The original lottery legislation required traditional high school students to have both a 3.0 GPA and a 19 ACT score. Home-schooled students were asked to meet the more stringent requirement because they do not have standardized GPAs, lawmakers said at the time.
But just before the bill's final passage in the House, lawmakers voted to lower the eligibility levels so a traditional student would only need either a minimum 3.0 GPA or at least a 19 ACT score to qualify. Reducing home-school eligibility requirements isn't the only change to the lottery law being discussed.
There already has been talk of increasing lottery prizes by changing a section of the statute that sets aside nearly a third of game proceeds for scholarships.
Lottery CEO Rebecca Paul has said that more money for prizes means more tickets sold, and ultimately more money for college scholarships.
Currently, lottery law says 30 percent of net proceeds must go to college scholarships and a minimum of 50 percent to prizes. In year two, the amount dictated for scholarships increases to 35 percent - which would likely mean less money for prizes.