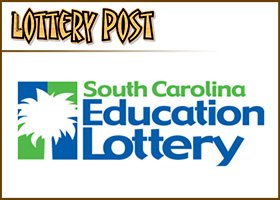 An audit of South Carolina's nearly 2-year-old lottery found only a few areas for improvement in cost controls.
The South Carolina Education Lottery agreed with almost all the recommendations made in the audit released Tuesday and has implemented many of them, commission Chairman John C.B. Smith Jr. wrote in his response.
The lottery has kept costs below the statutory maximum of 15 percent of revenues, but should look at cell phone and car usage for potential cost savings, the audit said. Smith said the lottery is constantly evaluating its costs.
"The things they instructed as changes we were already in the process of implementing," said Ernie Passailaigue, the lottery's executive director.
The audit also found the agency has doled out money according to law, except for unclaimed prize money. The first $1 million of that money was to go to assisting in treatment of gambling disorders, but the audit said the contract had not been awarded as of August 2003.
Frank Fusco, executive director of the State Budget and Control Board, said a contract has been awarded to the Department of Alcohol and Other Drug Abuse Services for treatment of gambling disorders.
The audit recommended law changes to lift advertising restrictions and to lower the threshold from $5,000 at which the state can withhold prize money for debt collection.
Lottery officials were pleased by the audit's findings.
"It shows we have a world-class operation and we have an excellent platform from which to enhance our operations," said Chief Operating Officer Tony Cooper.
The results of the audit reflect the attempts by the lottery commission to be cost conscious and fiscally conservative, Smith said.
But there still are areas where the lottery could cut costs, such as the amount of money going to prizes and overhead, said Gov. Mark Sanford. "We think you could tighten some of those numbers up so that more goes to education," he said.
Under state law, the total amount of operating expenses and retailer commissions cannot exceed 15 percent of total sales. The lottery's total was 13 percent in state fiscal year 2003.
Of that, 7 percent went toward commissions paid to lottery retailers in South Carolina - a rate that is higher than average, according to the audit. The state ranks sdventh out of 39 lotteries, the report states.
Supporters argue that compensation helps attract and retain retailers, but Sanford said it's simply too high. "The question is not the law, it's how do we stack up versus other states," he said.