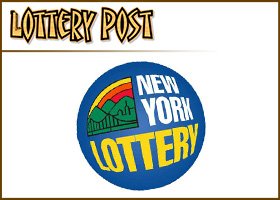 A terminally ill World War II veteran - who sued his wife because she dumped him to run off with their winning $25 million New York Lotto ticket - enjoyed a bittersweet victory yesterday, getting both a piece of the jackpot and a divorce.
"She betrayed me - it was nothing but greed. But this gave me closure and vindication," Kenneth Parker, 77, told The Post as he sat in a wheelchair hooked up to an oxygen tank.
Connie Parker, 74, agreed to settle with her now ex-hubby following 11th-hour negotiations between their lawyers in a Mineola courtroom - a deal sources say will pay him nearly half of her after-tax cash, or more than $3 million.
Kenneth, who suffers from advanced lung cancer and has just three months to live, had been wheeled into court expecting to hear the opening statements in what was to be a long and messy divorce trial.
But negotiations between his lawyer Dominic Barbara and his wife's attorney, Mark Brancato, resulted in a deal in which he agreed to drop his civil case against her.
Barbara told Nassau County Judge Anthony Falanga that Kenneth's "high hopes" on winning the lottery with his wife of 16 years in February were horribly dashed when she booted him out of their condo and kept all the dough.
The case became even more tragic when Kenneth learned he was dying, Barbara added.
And despite his surprise victory, Kenneth couldn't help but break into sobs as he sat in his son's home in Brightwaters and told of his heartache.
"I didn't even look at her in court," he cried.
"She hasn't said one word to me since the day she left our condo, saying she was going off to see her daughter and then changed the locks. Now, I'm done with her."
It was a devastating turnaround from the night they realized they'd won big.
"We didn't sleep that night. The next morning when we found out we were the only ones who had the numbers, we started planning to buy a condo and go to places we had never been to before," he recalled sadly.
"The Grand Canyon, Wyoming, Nevada. When we won, all I could think of was it's unbelievable."
The Army veteran, whose American division was the first to enter Japan after the surrender, said he plans to give his fortune to his five children and 16 grandkids, many of whom were at his side yesterday and furious at their ex-stepmom.
"Money brings out the worst in people," fumed Parker's daughter, Jeanne Giacobbe.
His daughter-in-law, Elaine Parker, raged: "She's a wicked stepmother."
"My father is a sick man," said Kenneth Parker Jr. "This case was not about money, it was about principal. The money means nothing to him. He just wanted to make sure what was done was right."
He added: "When you buy a lottery ticket, be careful what you wish for."
The elder Parker said he had given his wife $20 to buy the winning ticket on Feb. 12 at the Massapequa Mall. Connie Parker refused to comment as she left court yesterday.
But Brancato said she was "very happy this is over" and had decided to settle because of her ex's terminal illness. "It's time for everybody to move on," he said.
A subdued Kenneth Parker said he planned to celebrate his victory with a dish of Ben & Jerry's vanilla ice cream.
---

Veronique Louis
LAST VICTORY: Kenneth Parker, a dying veteran, is wheeled out of the courthouse yesterday after reaching a settlement with his now ex-wife.
---