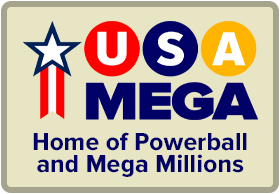 The time is now 4:28 pm
You last visited
December 5, 2023, 3:52 pm
All times shown are
Eastern Time (GMT-5:00)
Petition for True Lottery Drawings
Sign the Petition
"By signing this petition, I hereby proclaim my support and desire for a federal mandate which will prohibit all state lotteries from introducing or from further utilizing any computerized drawing methods in any lottery games involving a drawing (on-line games).
In addition, I support a federal mandate requiring each state lottery to provide, at its own expense, a live, televised drawing, on convential TV and/or live streamed over the Internet, viewable by all residents of the state, for all games involving a drawing (on-line games)."
E-mail Information: The only reason we ask for an e-mail address is to ensure that we only receive one signature per person. Your e-mail address will not be displayed on the petition. Please enter a valid, working e-mail address. You will not receive any spam as a result of entering your e-mail address here. Lottery Post has thousands of e-mail addresses on file from our membership, and we have never once violated the trust placed in us.