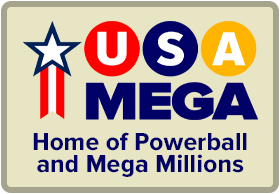 The time is now 4:06 pm
You last visited
December 6, 2023, 2:49 pm
All times shown are
Eastern Time (GMT-5:00)
Quick Picks Generator
How many Lotto America Quick Picks?
About Lottery Post's Quick Picks Generator
Lottery Post's Quick Picks Generator creates up to 50 sets of random numbers at a time for any lottery game you wish. One "set" or "ticket" is the equivalent of the numbers that make up one ticket when you play the game.
The Lottery Post computer system knows the rules for every lottery game, and will ensure that the proper quantity and range of numbers is used for each Quick Pick ticket.
Lottery Post's Quick Picks Random Number Generator (RNG) is unlike ordinary random number generators you may find on the Internet.
The random numbers are generated on the Lottery Post web server, using advanced cryptographic techniques that provide a much higher degree of randomization than a typical programming language's pseudo-random number generator.
You can choose to display the numbers on each Quick Pick ticket either in sorted order or in the order they were "drawn", with the exception of "numbers games" (such as Pick 3, Pick 4, Quinto, etc.), which are always shown in "drawn" order.
The simple, interactive game selector lets you choose the game either by game type or by geographic area (state, province, country, etc.).
After your numbers are generated, click a button to copy the numbers, ready to paste into another application or web page.
A handy button will open the Game Information page in a new tab.
There have been some suggestions over the years to include options such as a "smart" quick pick, that would pick the random numbers from "hot" numbers, "cold" numbers, "due" numbers, etc. Some websites on the Internet do this.
However, that is not something Lottery Post plans to add to its Quick Picks Generator, because it would cease to generate truly random numbers (numbers unaffected by outside influence), and would instead become a system — and a fairly poor system at that.
Lottery Post does not recommend using a random number generator that generates anything but truly random numbers. If you are going to use "hot" numbers, "cold" numbers, "due" numbers, etc., then you should continue using them in predictable ways (in a real system), not in random ways. That would be like throwing 10 hot numbers in a hat and pulling out one of them. It would be better to methodically use those numbers in a real system.