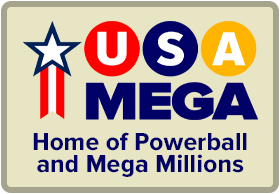 The time is now 9:40 am
You last visited
February 3, 2023, 7:29 am
All times shown are
Eastern Time (GMT-5:00)
Arizona Lottery Millionaire Raffle
Drawing Date
April 23, 2009
Top Prize
$1 million
Tickets Available
350,000
Tickets Price
$20
All Prizes

(2) $1 million prize winners
(4) $100,000 prize winners
(30) $10,000 prize winners
(600) $1,000 prize winners
(450) $500 prize winners
(6) $25,000 weekly drawing prize winners
In the weeks leading up to the drawing date, six prizes of $25,000 will be awarded in special drawings that are held once per week for six weeks. The winning numbers for the special drawings can be found under the heading "$25,000 Weekly Drawing Winners".
The winning numbers are displayed below.
You have reached the limit of your drawing history access. Guests and Standard members are limited to viewing the past 1 year of results for each game. Gold and Platinum members can view the entire drawing and prize history of every game. To upgrade your membership, please visit the Premium Memberships page.
Note: Lottery Post maintains one of the most accurate and dependable lottery results databases available, but errors can occur and the lotteries occasionally report incorrect results. We correct errors as soon as they are found and/or reported to us. Verify all results with your official government lottery.
These lottery results are for personal use only, and are intended solely for the individual web visitor displaying the content inside a web browser. Distribution, re-publication, or use in other websites or apps in any manner, in full or in part, is strictly prohibited. The use of automated software or technology to glean content or data from this or any page at Lottery Post for any reason is strictly prohibited. Copyright © 2023 Speednet Group.